Miles just lost his first tooth. It's been wiggly forEVER, but it finally came out. Mommy had to pull it! But it didn't take much (basically, I just touched it and it popped out). Here is our toothless wonder: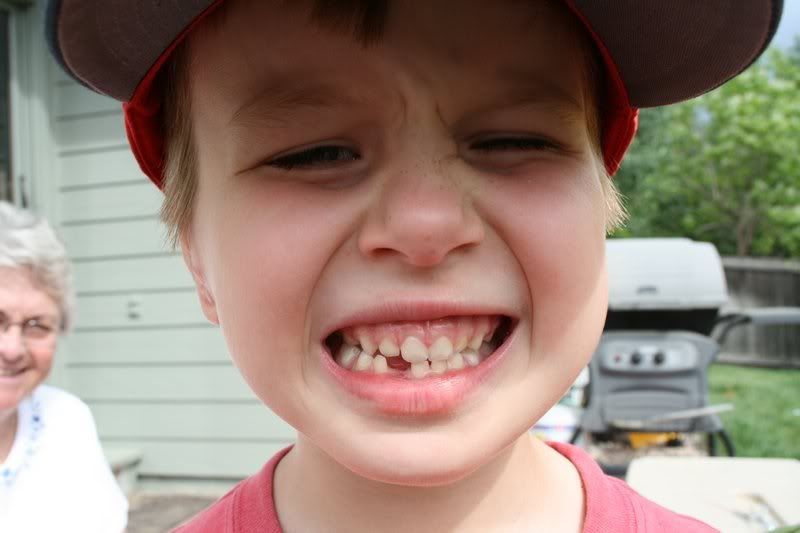 Miles put his tooth under his pillow, but after going to bed came downstairs crying. He asked if he could take a picture of his tooth, because he was really going to miss it. We took this pic: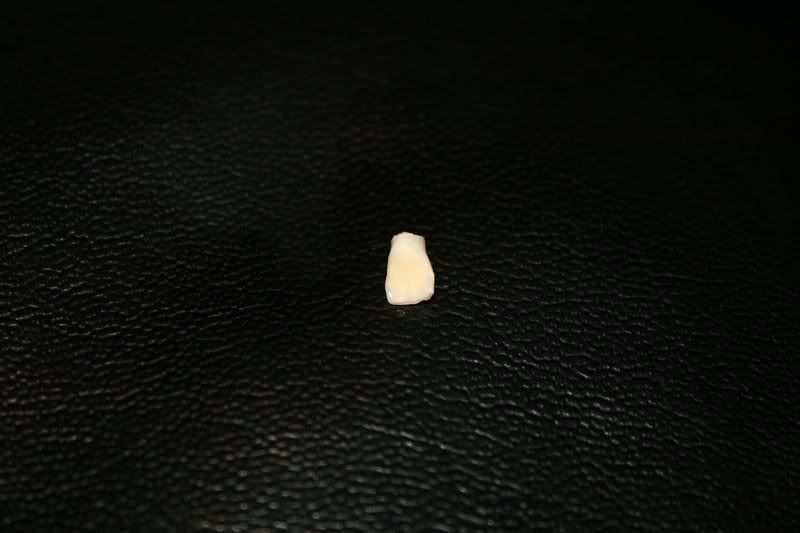 Daddy helped him write a note to the tooth fairy asking her to leave the tooth. She did and also left a $2 bill and a Susan B. Anthony dollar coin!
And, of course, Jack had to ham it up since pictures were being taken: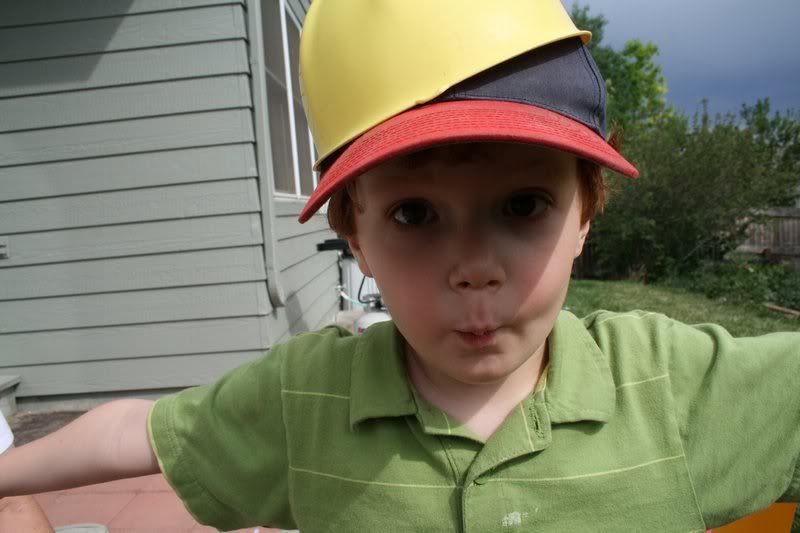 And here are some random pics. Here is Jack one evening while watching tv. He saw a band with a singer and ran upstairs to get his microphone so he could join in: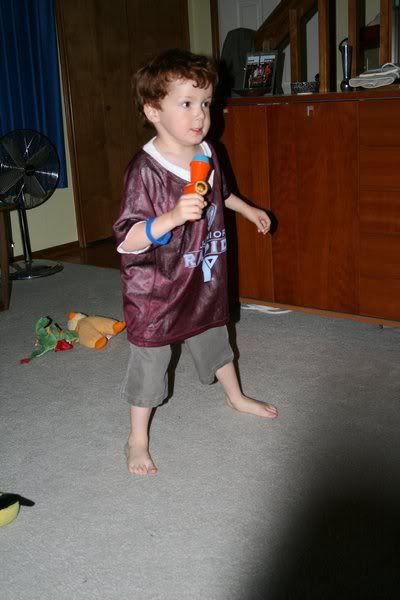 And here is the usual state of our living room: