Finally....some pics of Mexico.
I'll start with the really fun pictures. On Friday, we
swam with the dolphins
. Brian and Jack did the one with little kids, where you don't really swim, but get in with them waist deep and get to pet them, etc. Miles and Julie did the swim, but it was a little intimidating, and Miles got out right after feeding one. He saw those teeth, and said, "I want out NOW." So he then watched from the sidelines while Julie got a kiss and rode on the belly of one.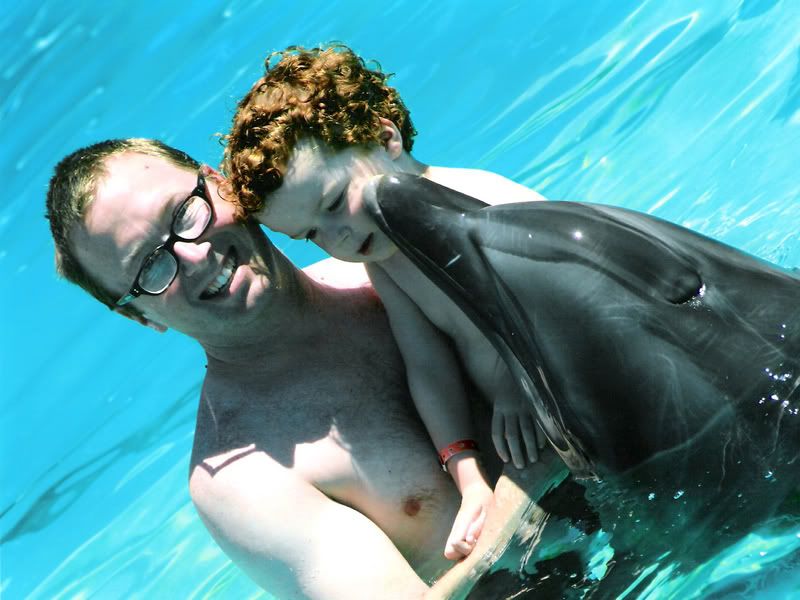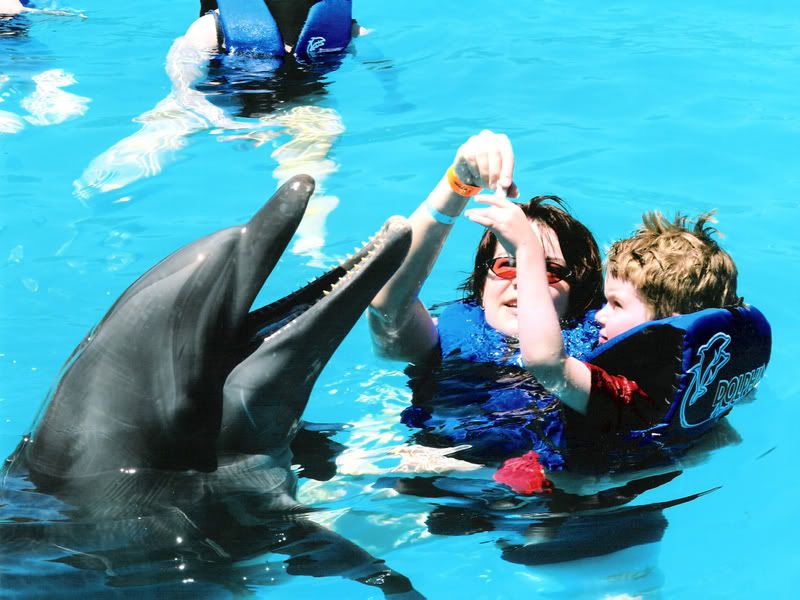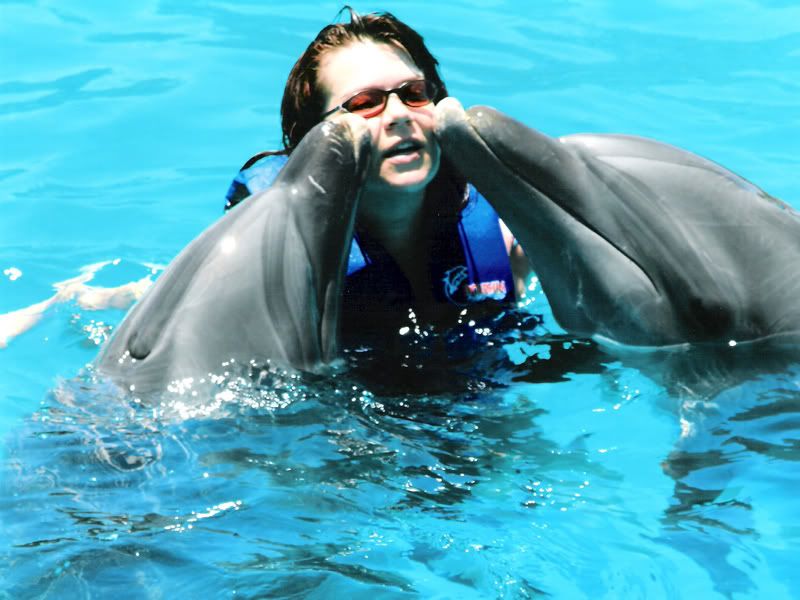 The next day we did a cruise on the
Marigalante Pirate Ship
. They fed us breakfast and lunch and took us to a secluded beach. It was about a 7 hour trip all together. On the ship they performed pretty much the whole time (except for when we were eating). At the beach they had snorkelling, banana boats, kayaks, volleyball, and other activities. There were the smallest hermit crabs I've ever seen on that beach. Poor Brian was sea sick, the ship put Jack to sleep, but Miles and I really enjoyed it, haha!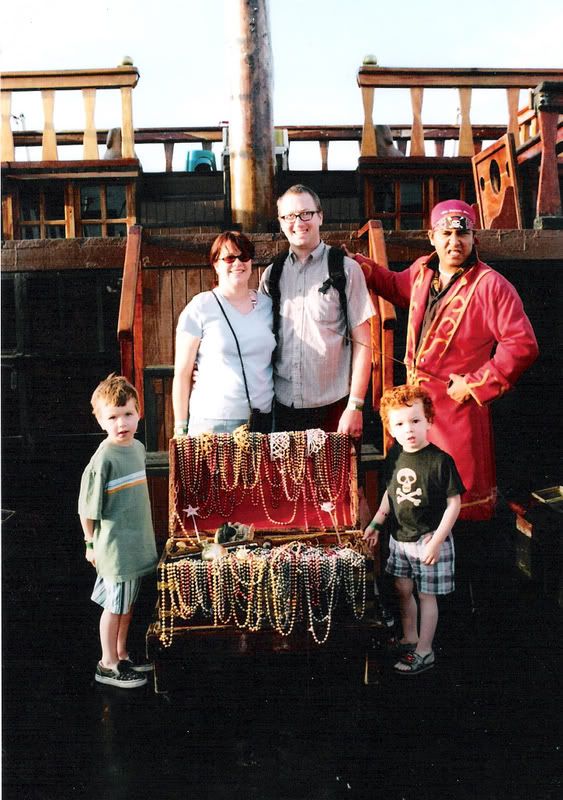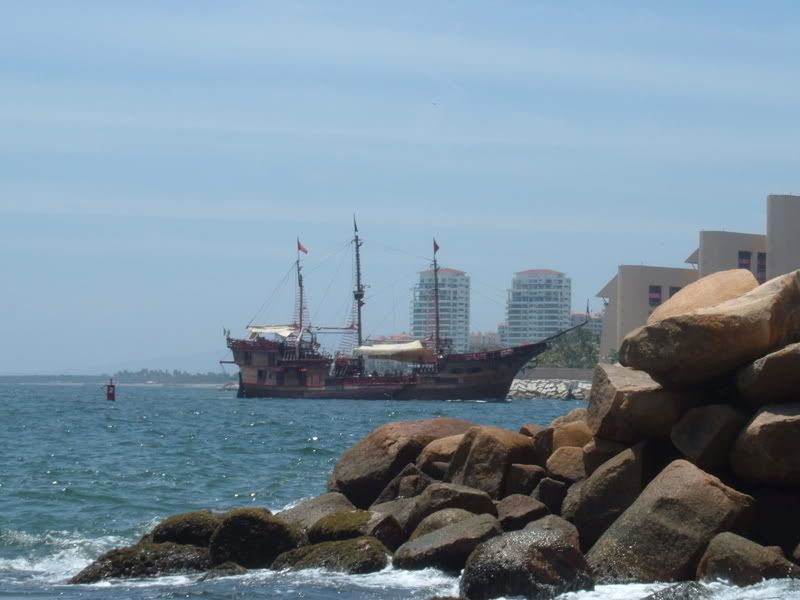 Here's Miles getting his sword and medallion for "winning" (all did) the kids dance contest. He was so excited.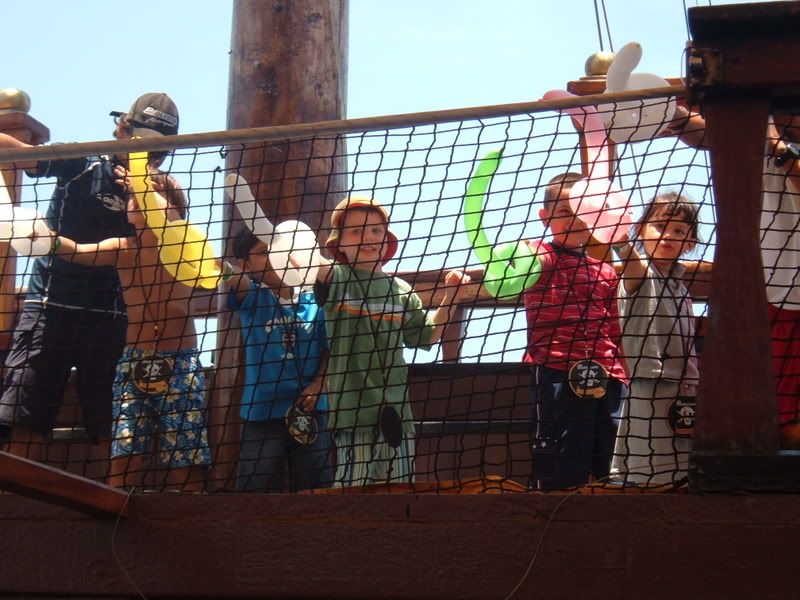 Here's how Jack spent the trip (except for on the beach):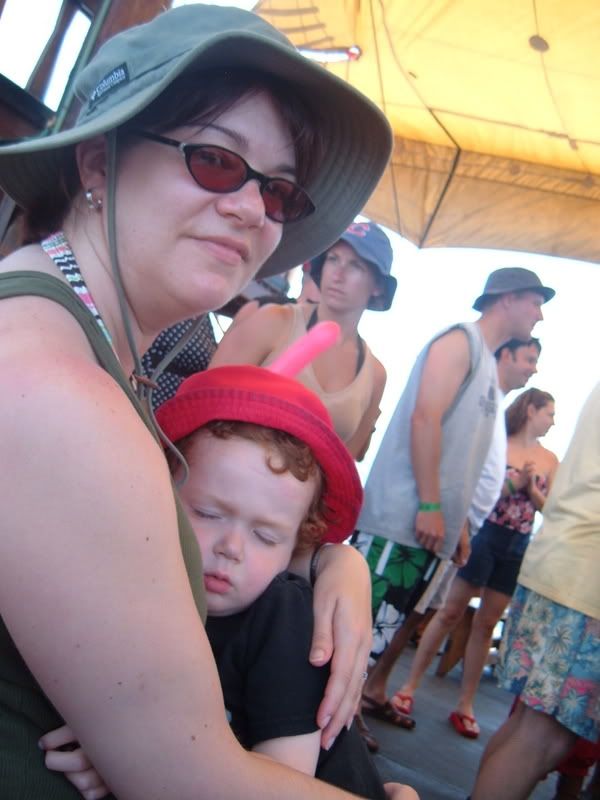 Here are some pictures from the beach they took us to: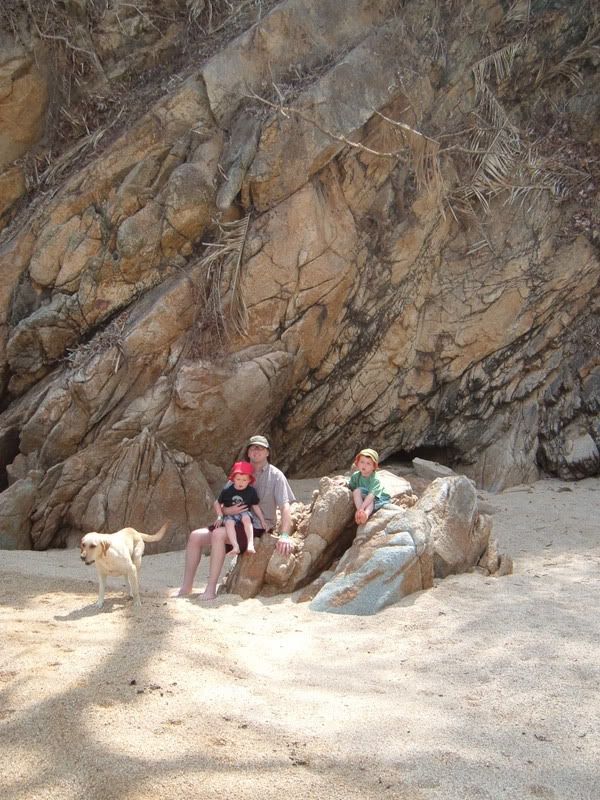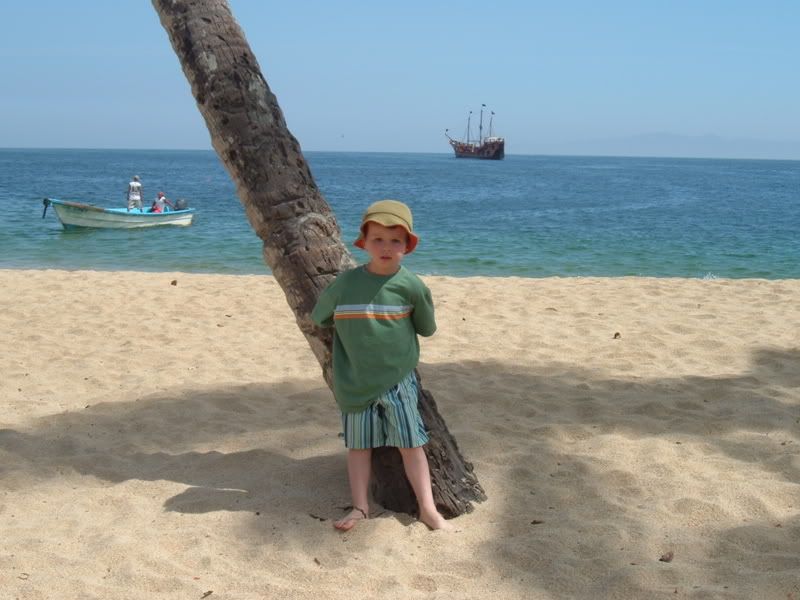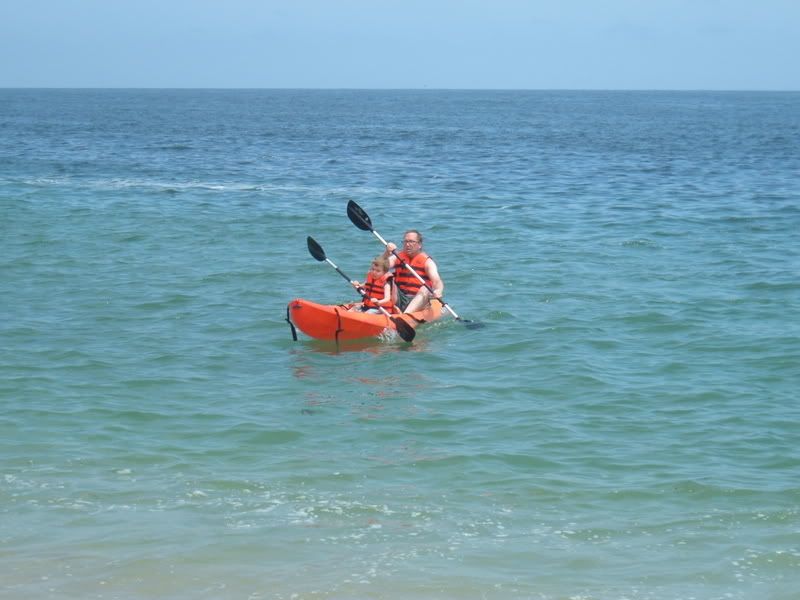 Here are some pics from our hotel.
Miles, the cool dude: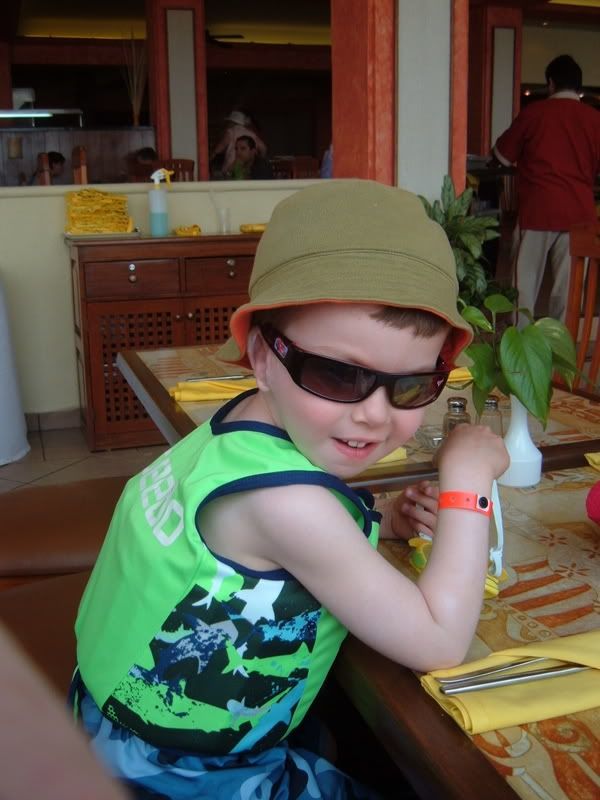 Bellying up to the bar. Note Jack hailing the bartender for another: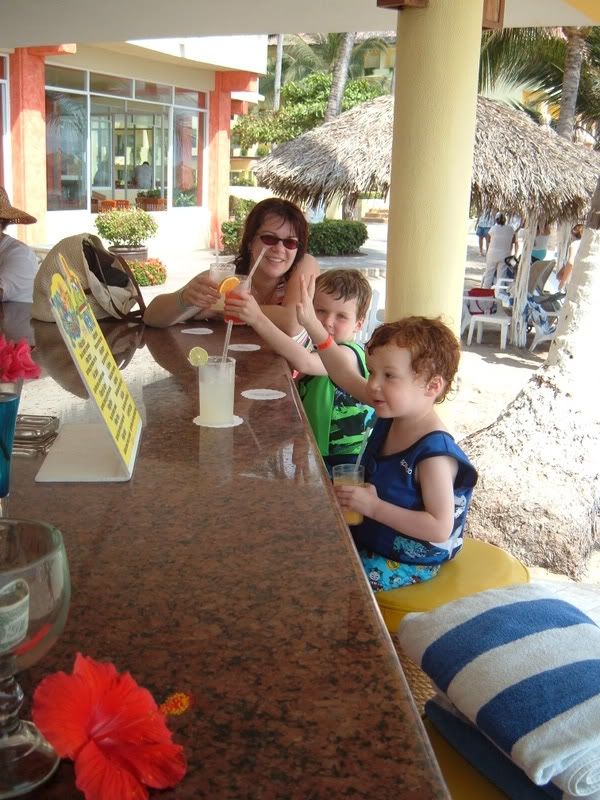 Our beach: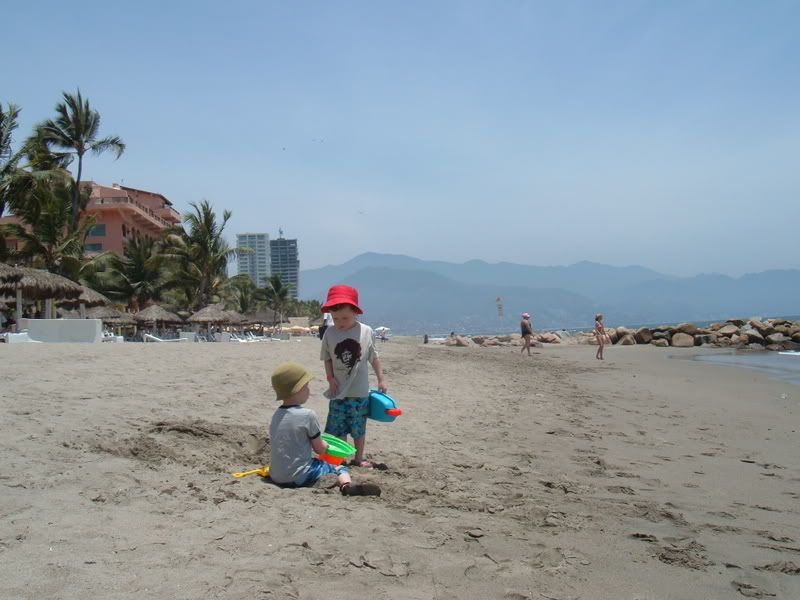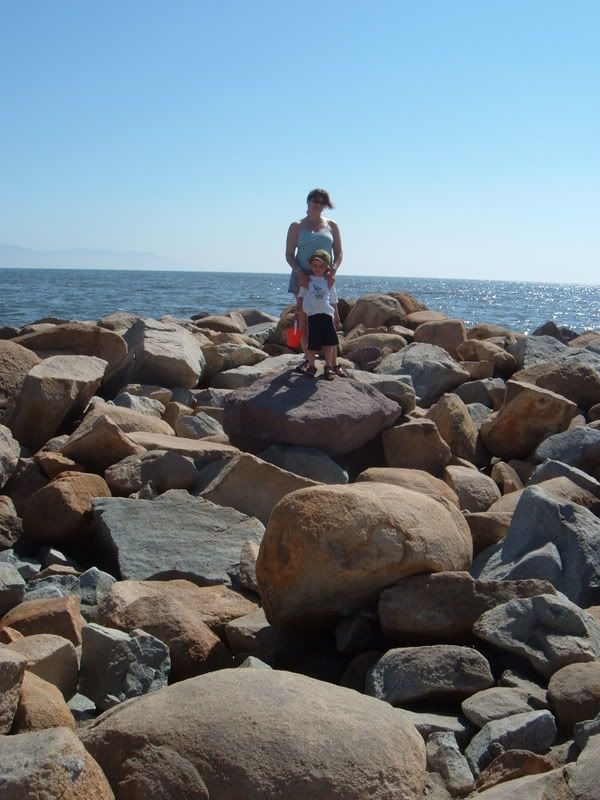 Sunsets: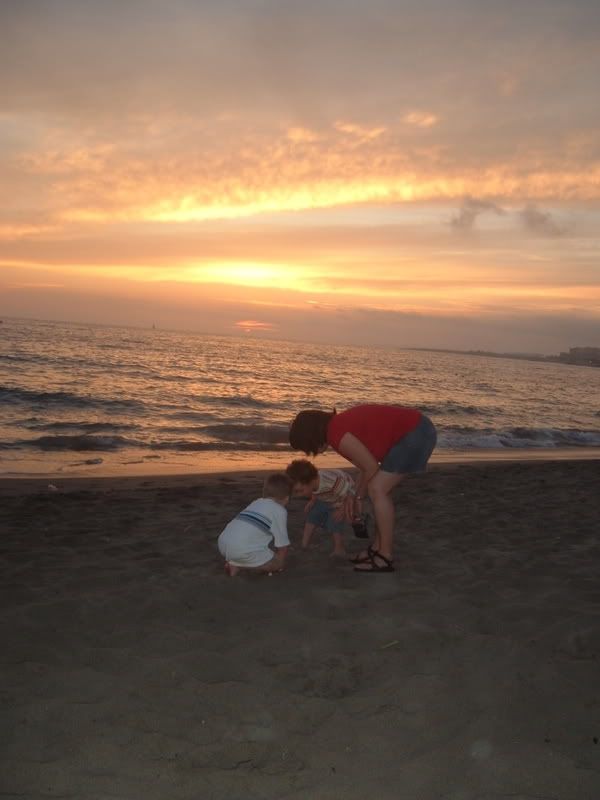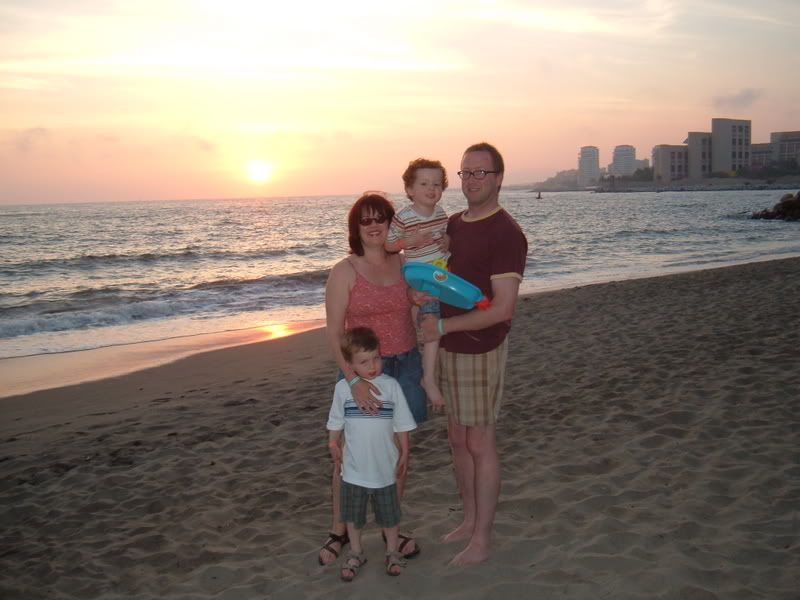 The boys at the Disney show at our hotel. Miles fell asleep about 5 minutes into it and we left: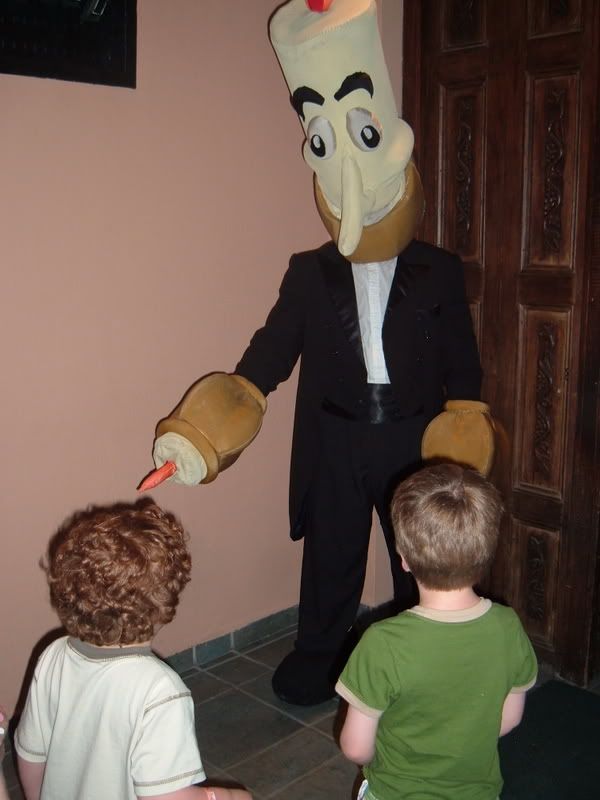 Bowling at the hotel: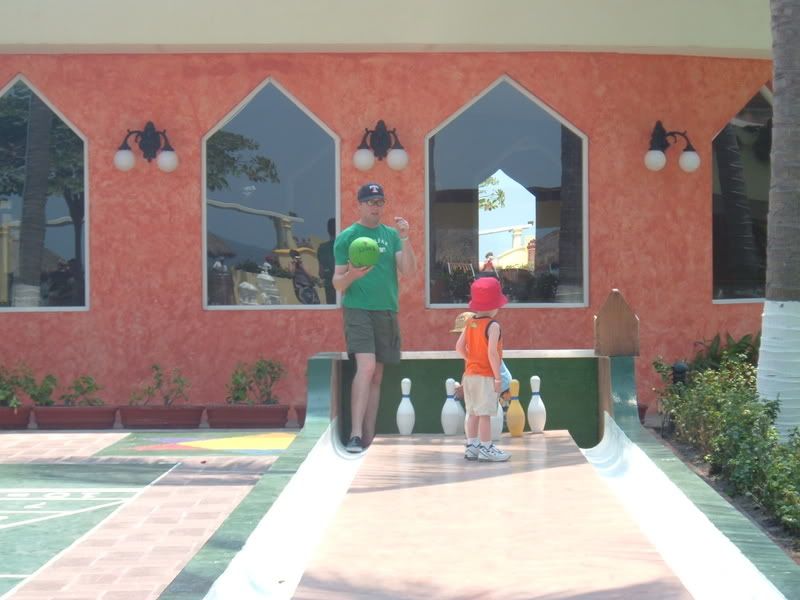 There was an awesome waterslide pool at the hotel, and we didn't realize until we got home that we never took any pictures there! We are so kicking ourselves. I guess we were having too much fun. Plus our camera broke at the end of our trip. But here is the main pool. If you really want to see pictures go to
this link for our hotel
and click on "candid traveler photos."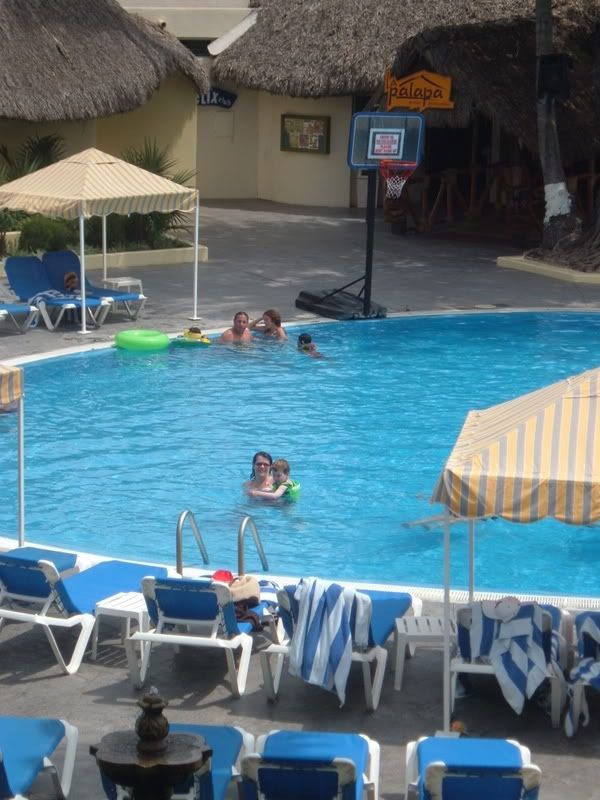 Julie and Brian went parasailing. It was amazing. So smooth and peaceful, that I forgot to be scared: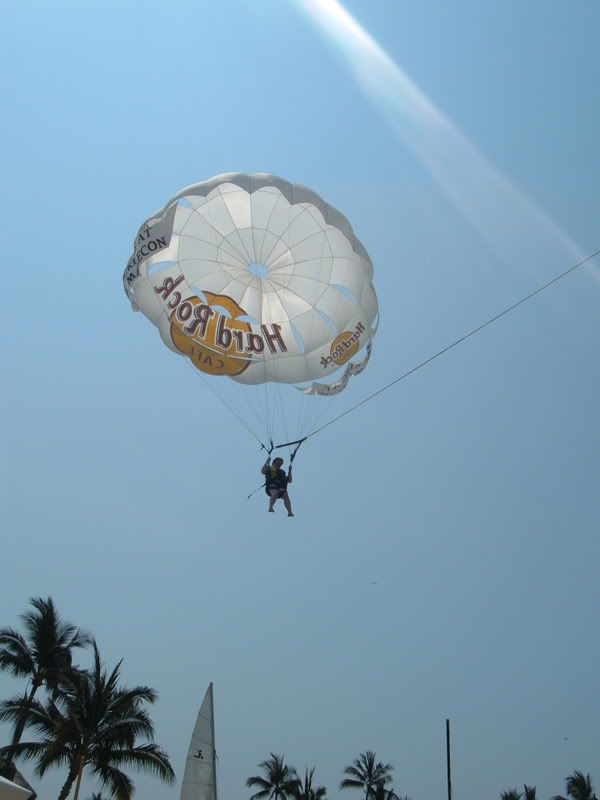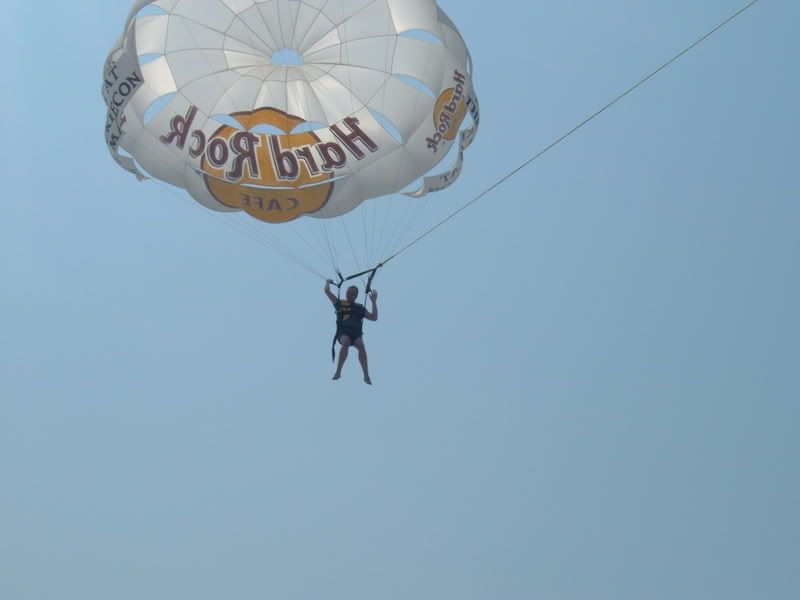 We went into Puerto Vallarta one day: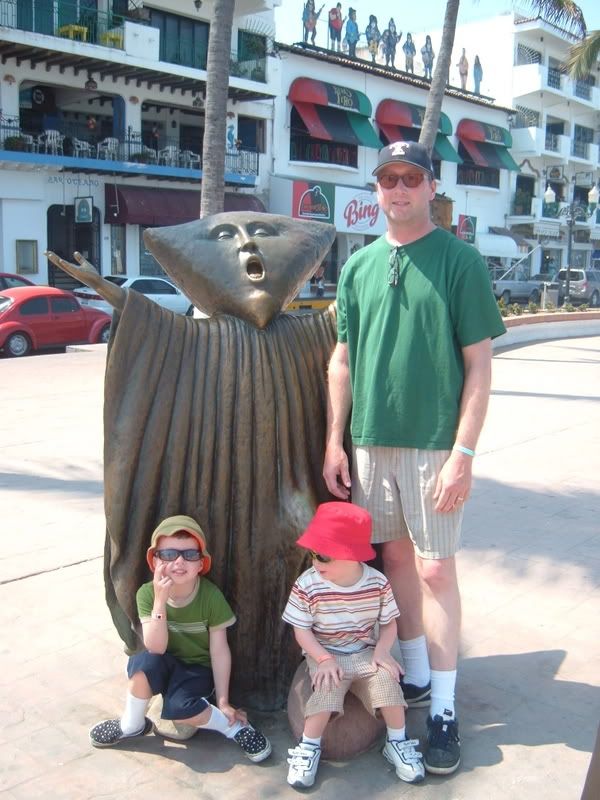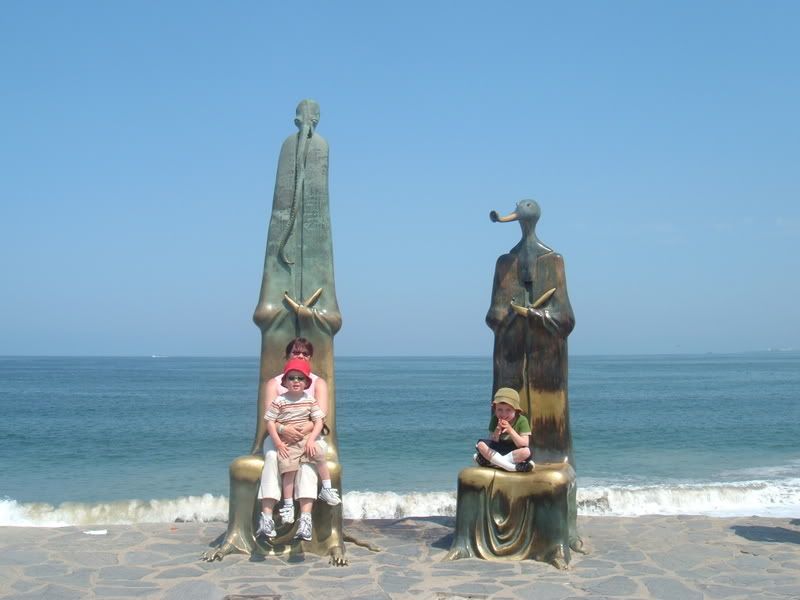 Our last evening, we went to a restaurant in town, called Las Carmelitas, way up on a mountain. The view was awesome, but the little "present" that Miles and I woke up with the next morning was not. You'd think since it's recommended by Fodor's that it would be okay.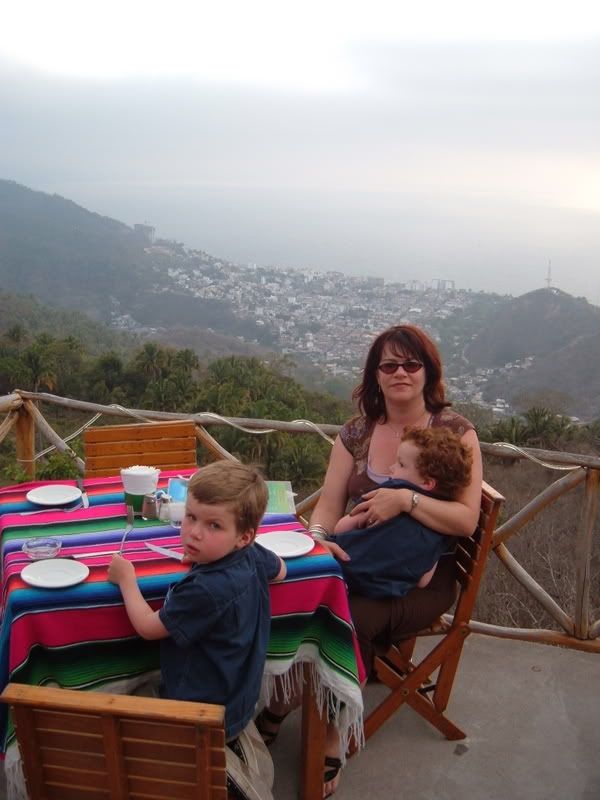 And finally, Teddy, the teeniest lizard ever, who we found on our balcony the last day: