Can you believe it? Miles is a kindergartener! Unbelievable really. Here are the boys on their first day of school: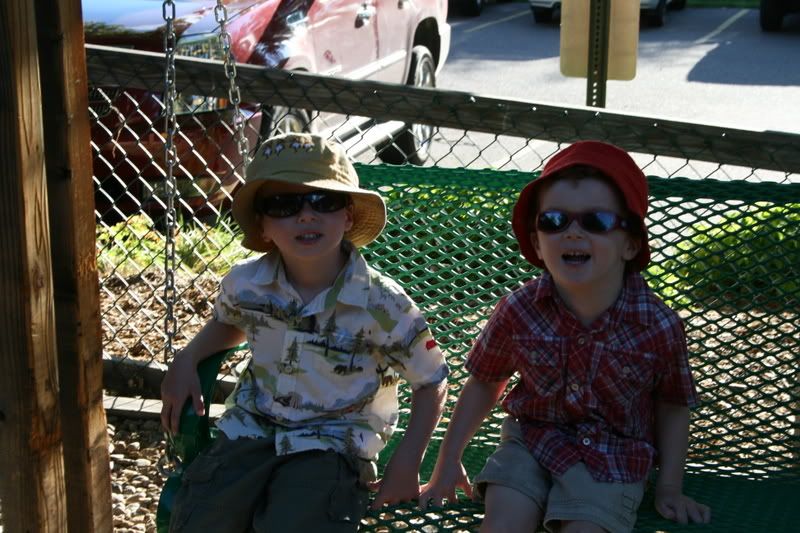 We're keeping busy. Both boys are doing soccer now, which means 2 games every Saturday and a practice during the week.
The week before Labor Day the boys' school was closed. One day Julie took them to the Firefighter's Museum, where they celebrated their 2nd and 4th birthdays. They're really into "Fireman Sam" right now, so it was a lot of fun: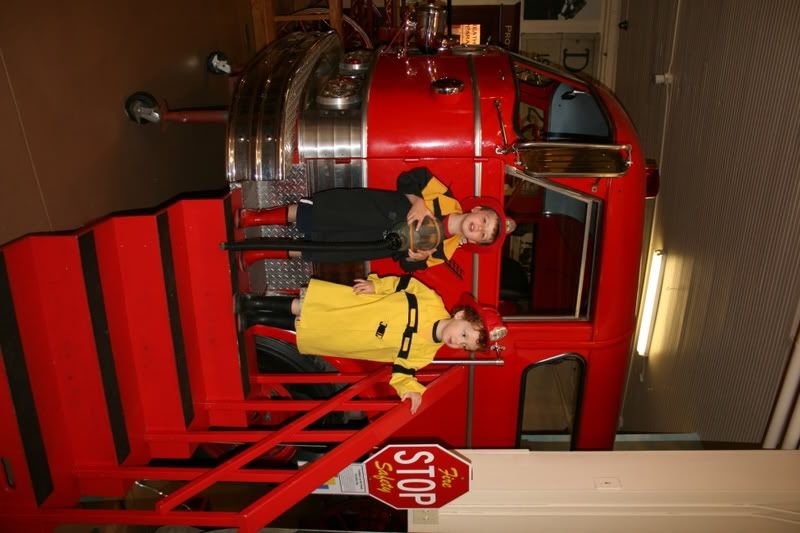 Miles told me yesterday that he wants to be a firefighter that fights monsters for Halloween.
We then went to the cabin for the long weekend. Here are the boys looking tough on the ATVs. They spent a large portion of the weekend pretending the ATVs were their fire engines or space ships.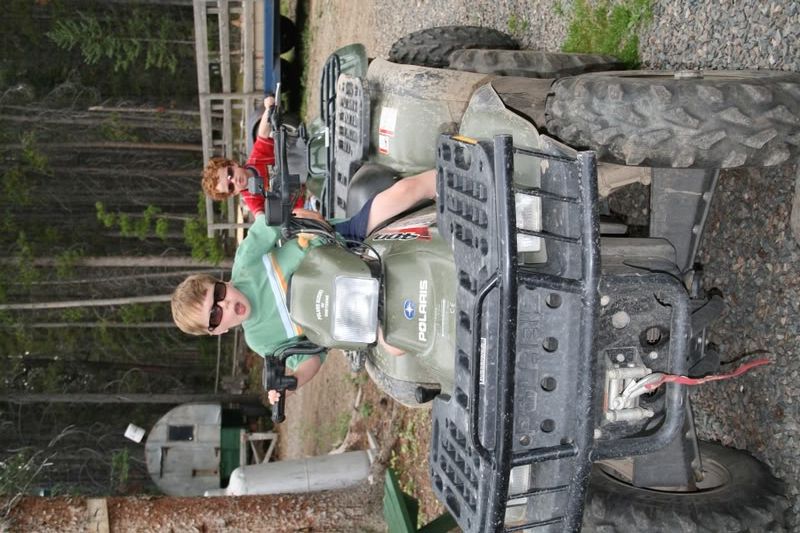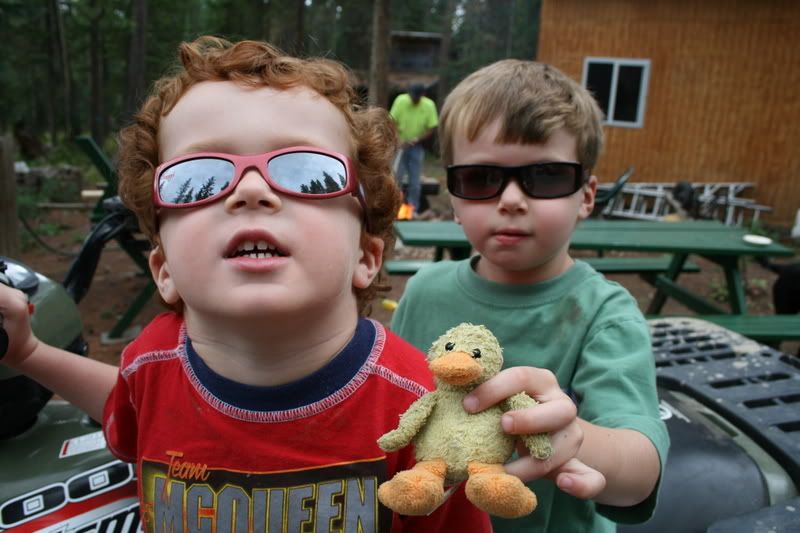 Here they are in the sheep wagon: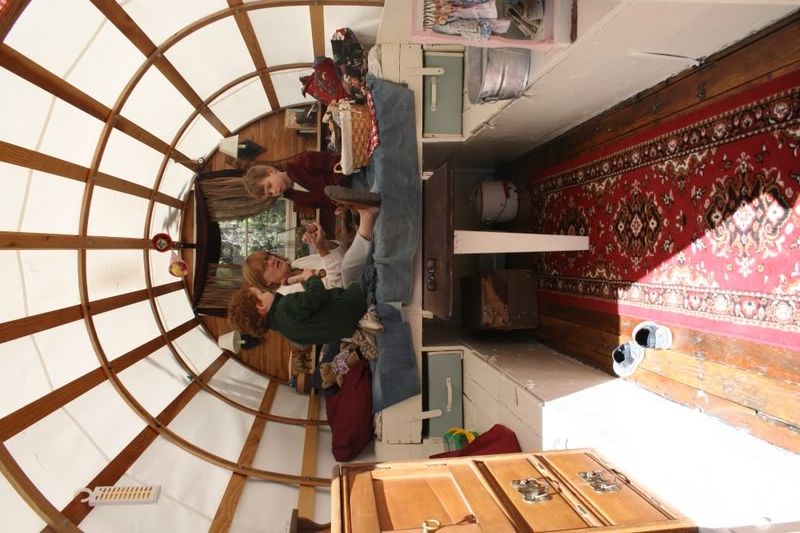 Miles with a birdhouse he painted: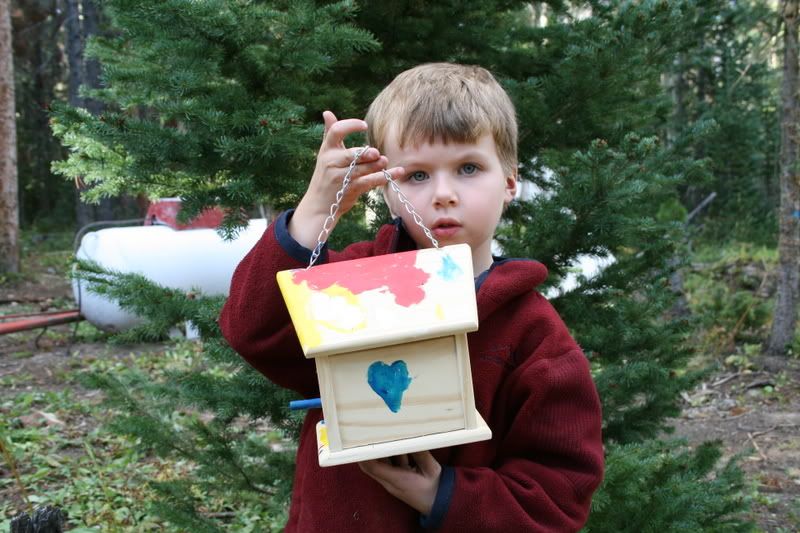 A teepee that Grandma and Brian put together: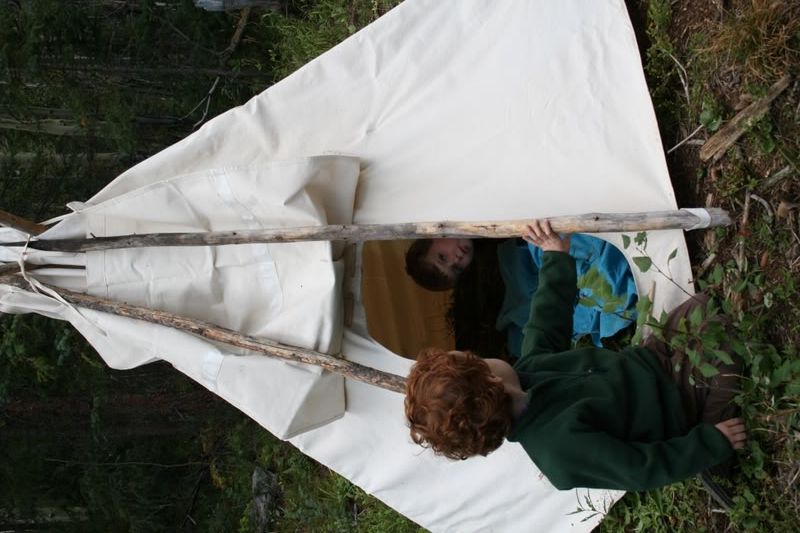 Miles and Grandma hiking: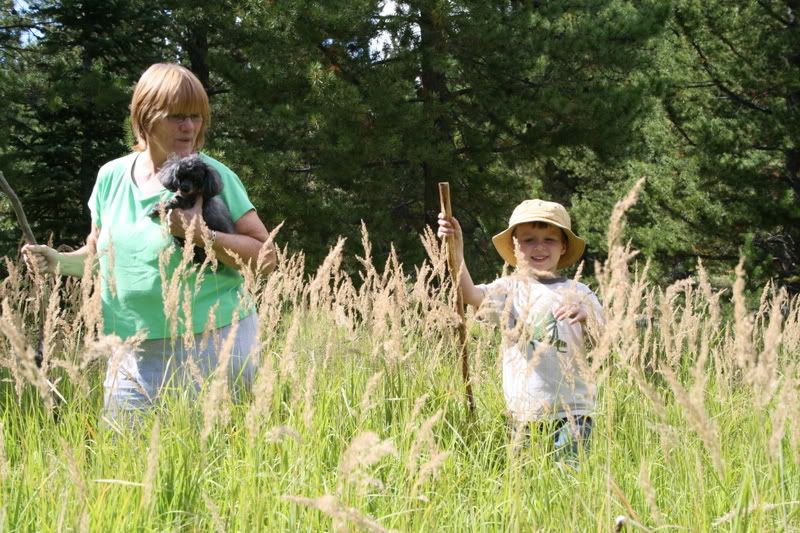 A night time shot: