We had a great Christmas. Here is Miles on Christmas Eve with his note to Santa (to go with the milk, cookies, and carrot). It says, "DEAR SANTA, THE REINDEER GET CARROTS. YOU GET COOPIES (SIC). LOVE, MILES." Jack left more of an abstract drawing, rather than a note. I hear Santa and the reindeer loved their treats.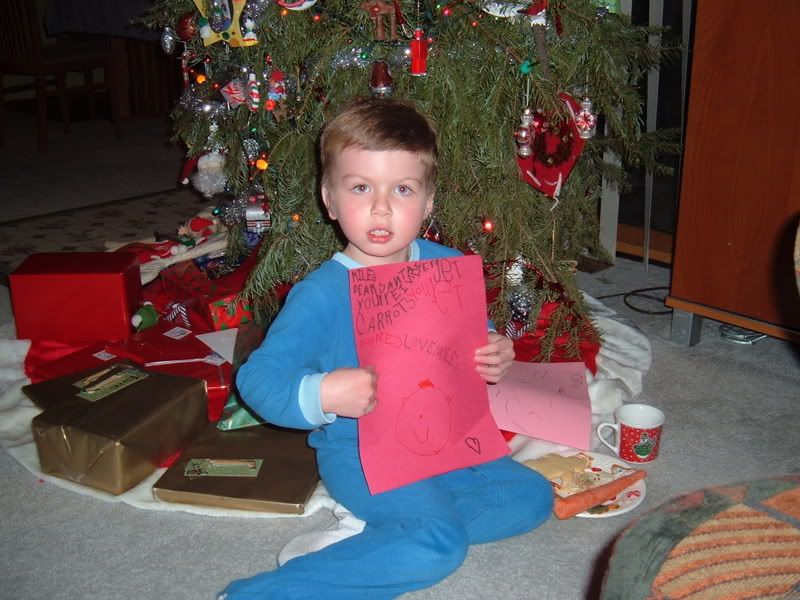 The boys got to open one gift on Christmas Eve. Miles chose the box from Aunt Janice and Uncle Andy, which was a remote control car that tumbles and rolls. It's still one of the big hits of Christmas. Here they are with the remote enjoying it to the max.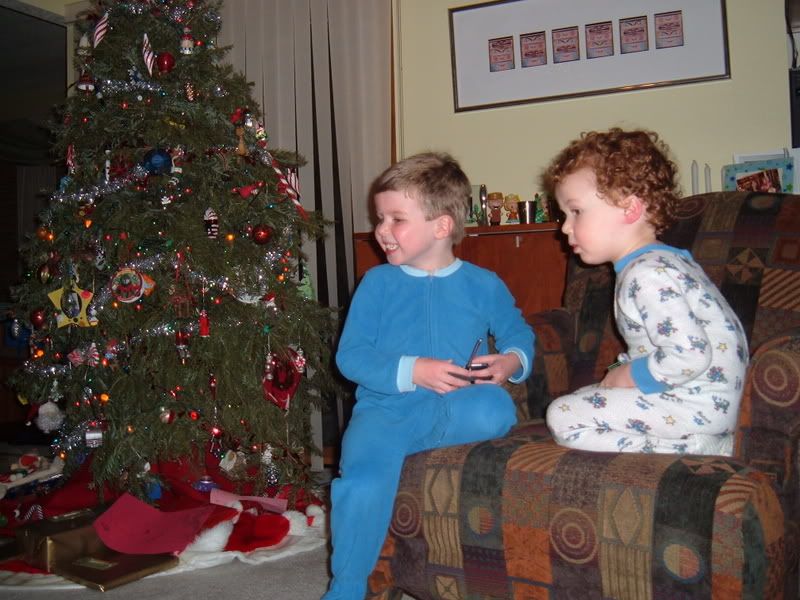 A Christmas tradition in Julie's house growing up was taking a picture on the stairs just after waking up. We're continuing the tradition. They boys were so zonked on Christmas morning, we had to wake them up. We have to do that with Miles sometimes, but NEVER with Jack.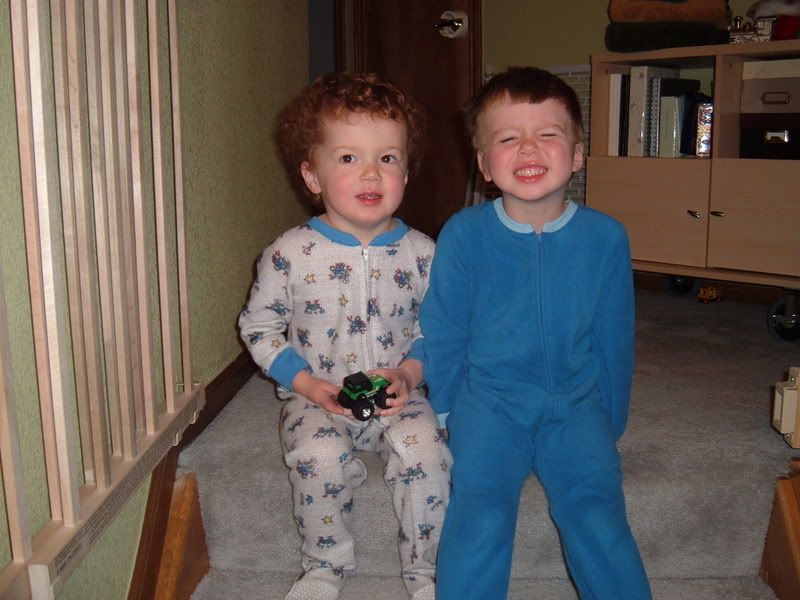 Opening presents: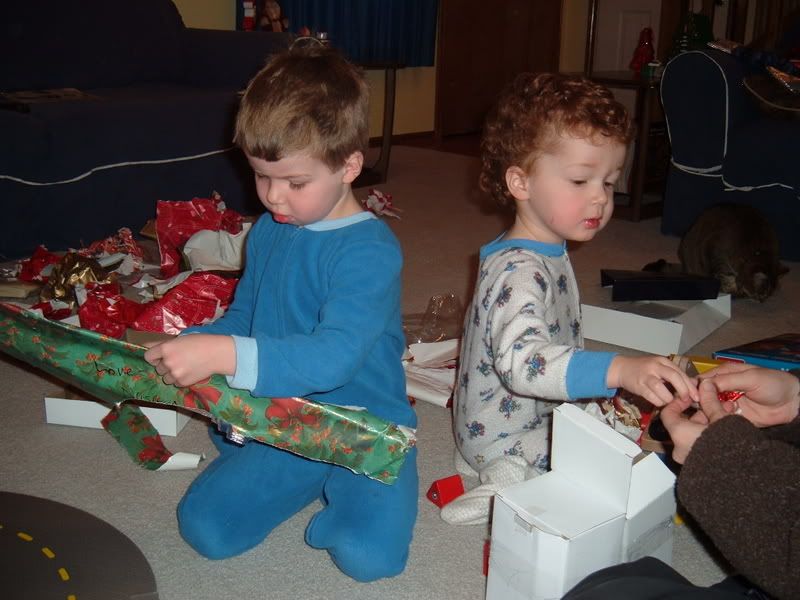 Another big hit: Jack's foam car track. You can see a little hint of the Christmas chaos that was our living room.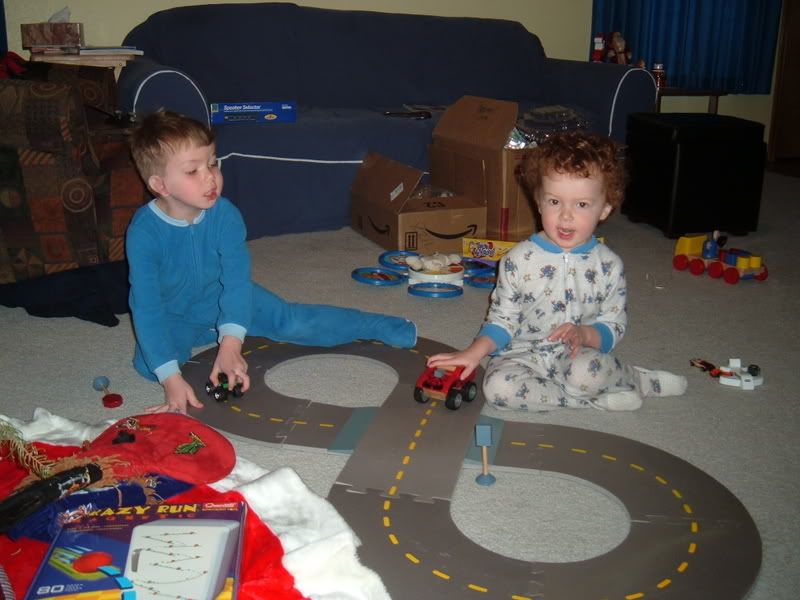 Why would you play with the Lincoln Logs, when you can play with the container them came in?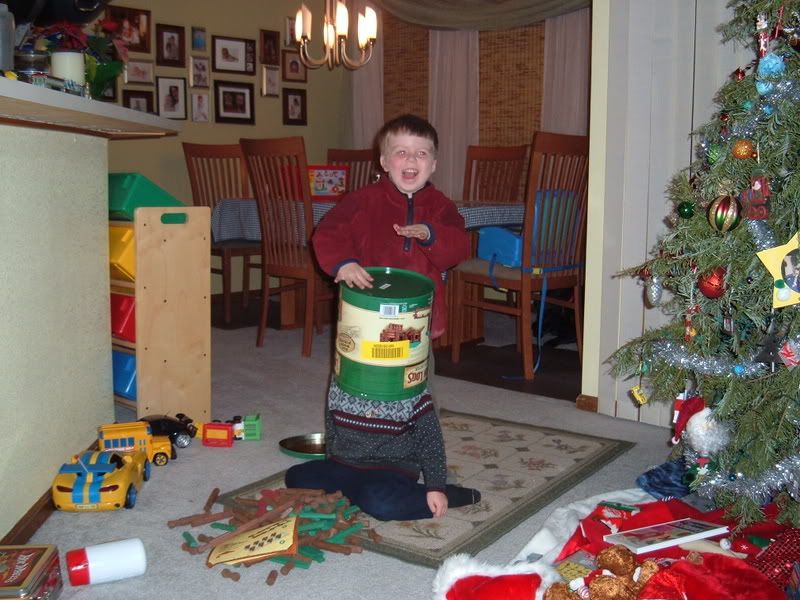 Their new table and chairs for snack time, tea parties, and playdoh:
Merry Christmas to all! Special prayers to our family that are ill or have lost a loved one.
Love,
Brian, Julie, Miles, and Jack