Last weekend we met one of the families that came to our house in July to meet with Dr. Reinisch. We met a place called
White Fence Farm
, which is a family style "country" restaurant, but also has stuff for the kids to do, like a petting zoo and playgrounds, etc. Here's a couple of pictures: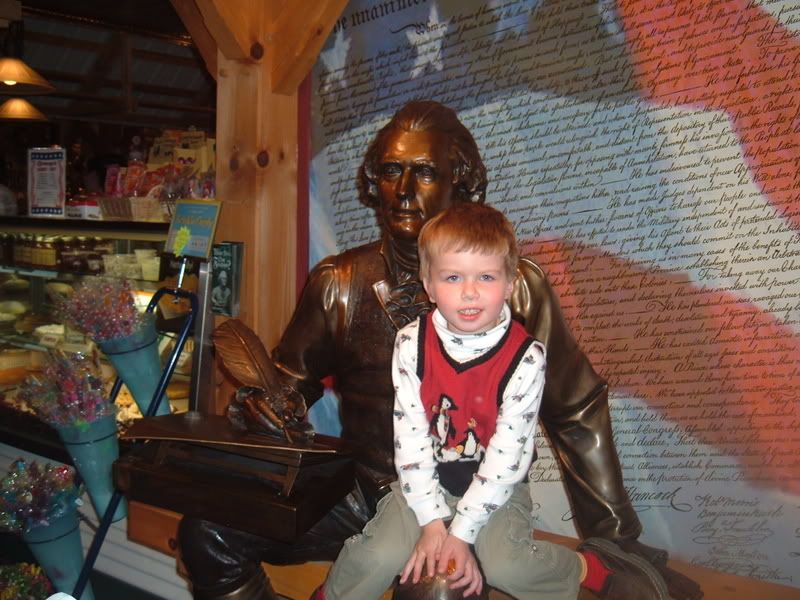 Here's a pic of the boys "helping" me make a spice cake last night (Daddy's favorite). Here they are in their sugar filled (and covered) stupors: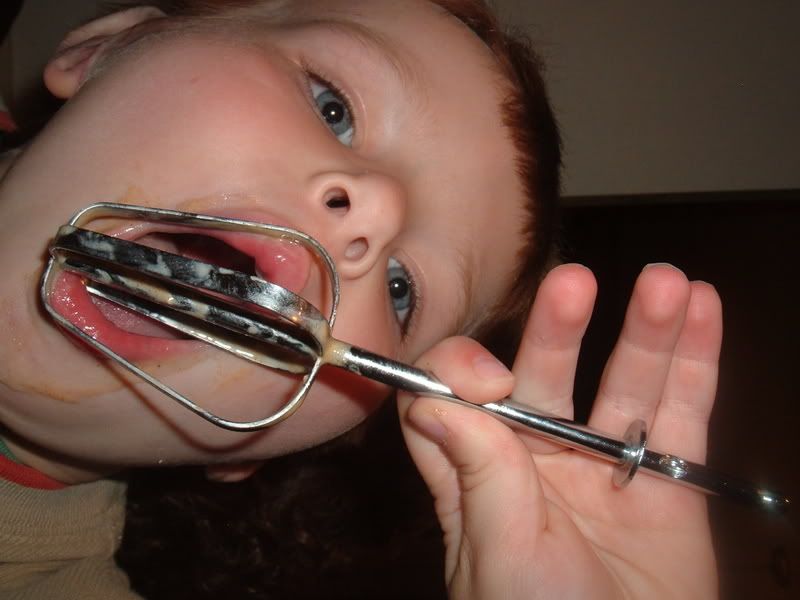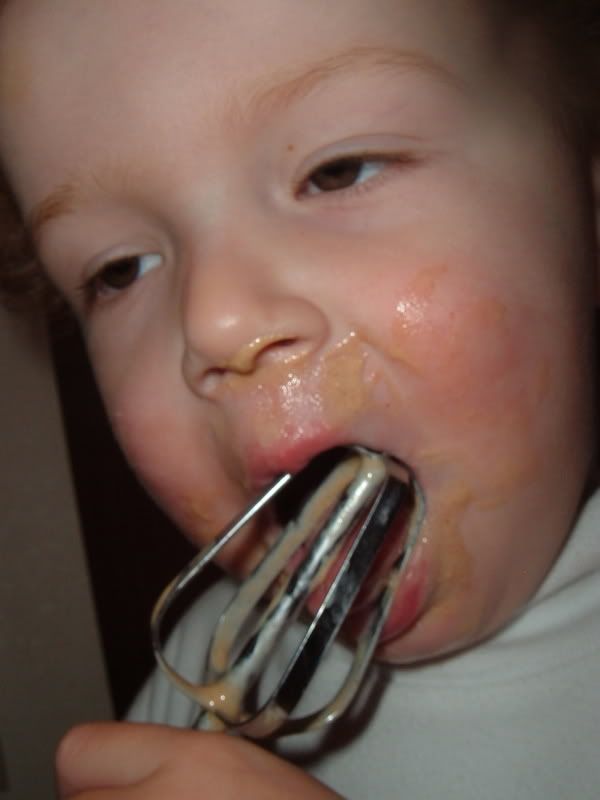 And here is Miles at the Pumpkin Patch (previously posted) with a little help from Photoshop:

We had ANOTHER big snow storm since the last post. I can't believe we've had three and BEFORE Halloween. We're in for a rough winter, I think. I guess we were due for it.
Sunday we're off for a vacation in a sunnier clime: Phoenix! I won't have internet access there, but will post when we return. We plan to not do much, but relax. Woohoo!