I don't have much in the way of Easter pictures. I'll try to get more. But here is one of the boys sharing their goods: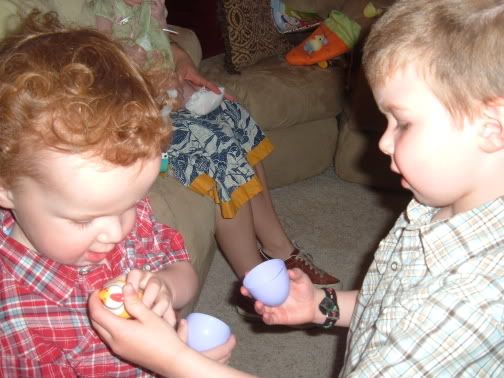 We had a very nice day. Miles was so excited when he opened his bedroom door in the morning and saw that the Easter Bunny had left him an Easter basket. Jack enjoyed his treats and toys too.
Then we went to my sister's house for lunch, where they got another "basket" (actually a carrot bag, which you can see in the background of the picture) from their grandparents and we had an Easter egg hunt. They really enjoyed the hunt, and we prolonged it by sneaking eggs out of their baskets and rehiding when they weren't looking.