Now that we've gained the requisite 5 pounds, I'll update you on our recent activities. We've eaten a LOT. We had 2 Thanksgivings, and I must say that I'm actually really tired of turkey.
Last week, Grandpa Jack and Grandma Sharon came to visit and a good time was had by all. We didn't do a whole lot: went to parks, relaxed, played. Saturday we had an early Thanksgiving dinner and that evening had the rest of the Colorado family over for a party.
Here's Jack hanging out with Grandpa: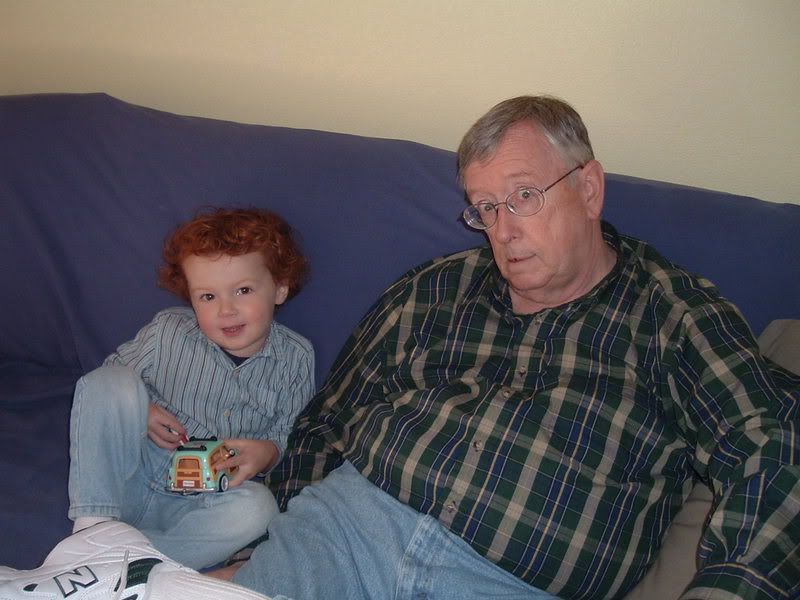 Miles playing baseball with Grandma: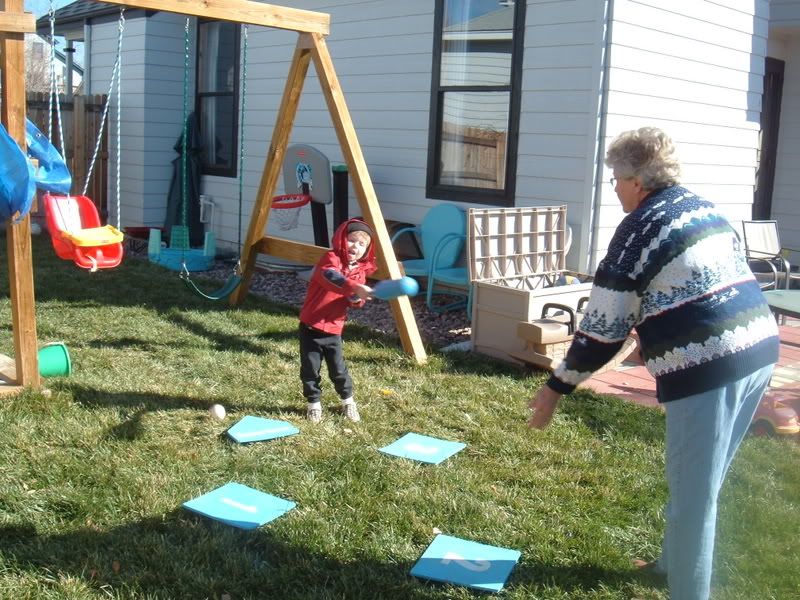 At the park: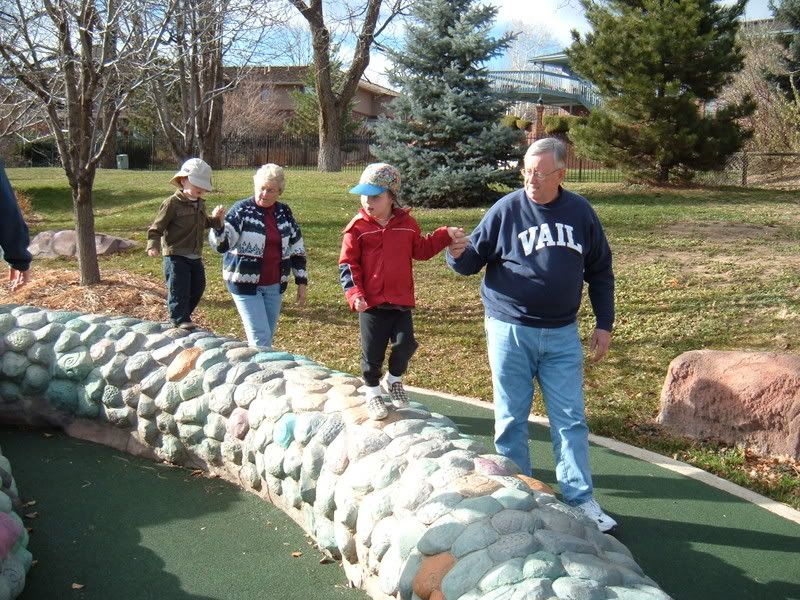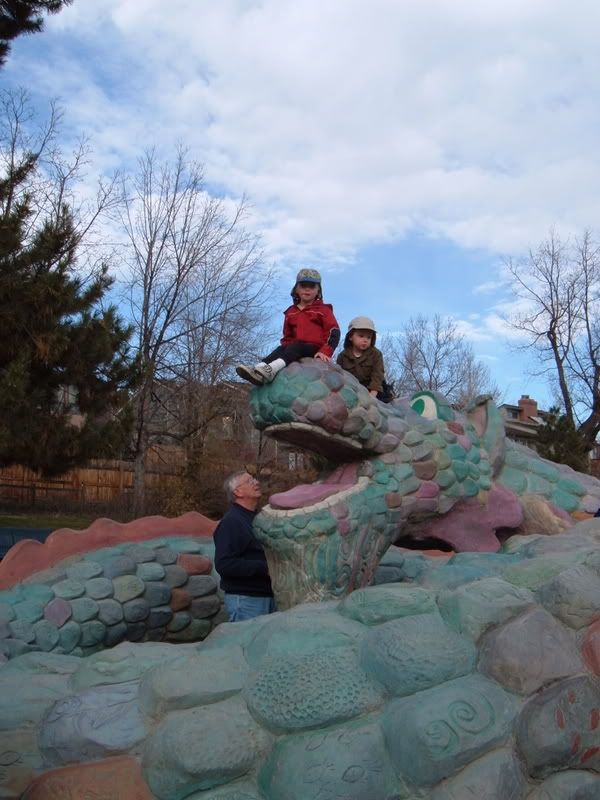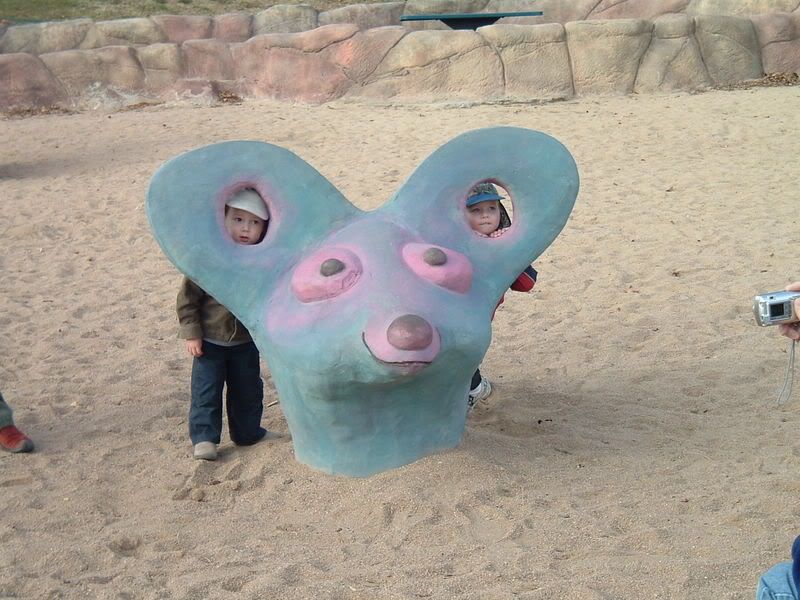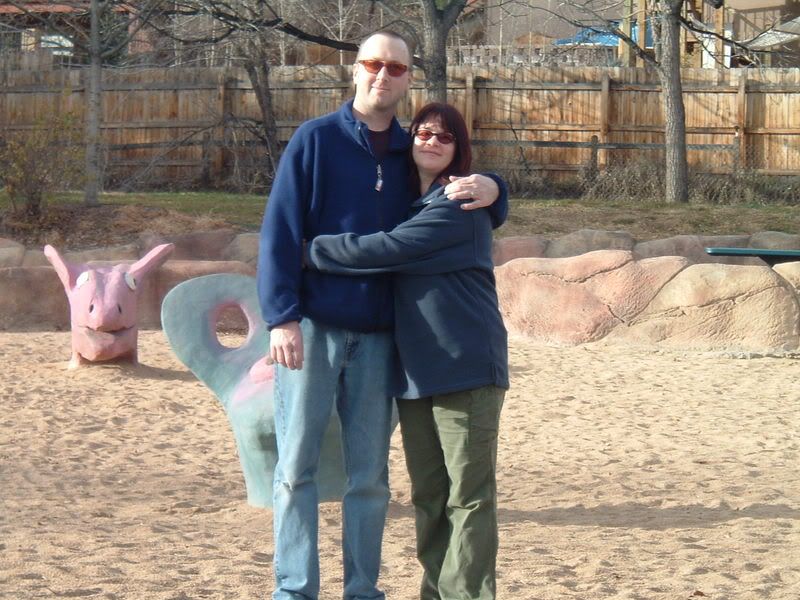 Standing in front of Vito Acconci's "Dirt Wall:"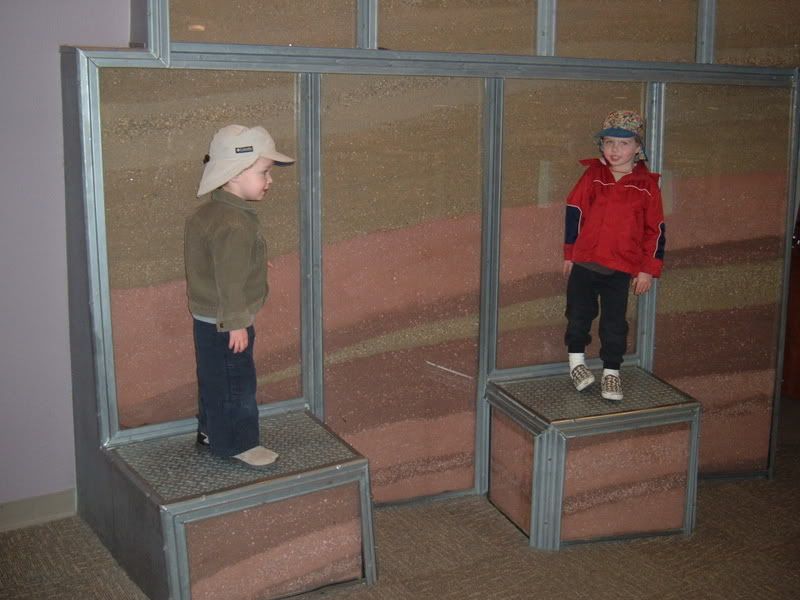 Played too hard: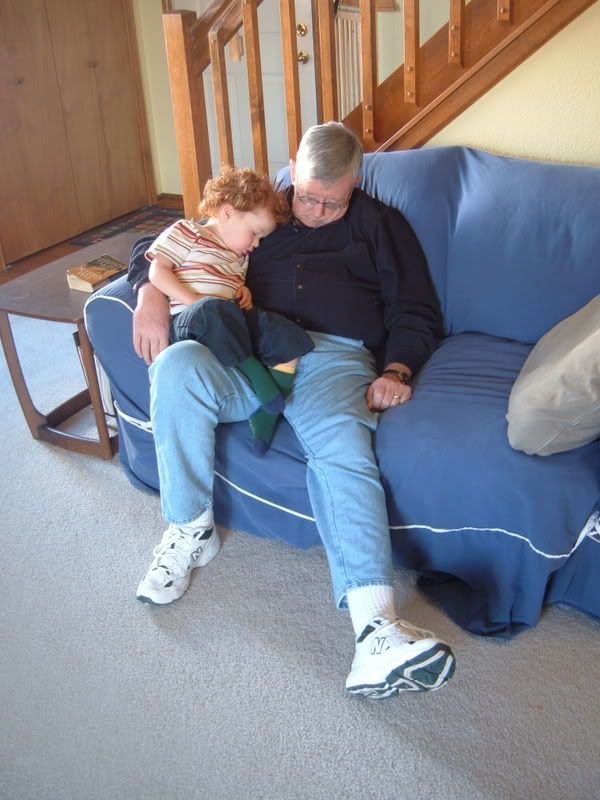 For Thanksgiving we went to Brian's aunt's house and ate another yummy, big meal. The rest of this weekend we have 2 projects: set up a playroom for the boys (we moved them into the same bedroom and will now use Jack's oldroom as a playroom/guest room), and start putting up Christmas decorations. Yay, the holidays are here!
Here are some recent pics that I just like and want to share: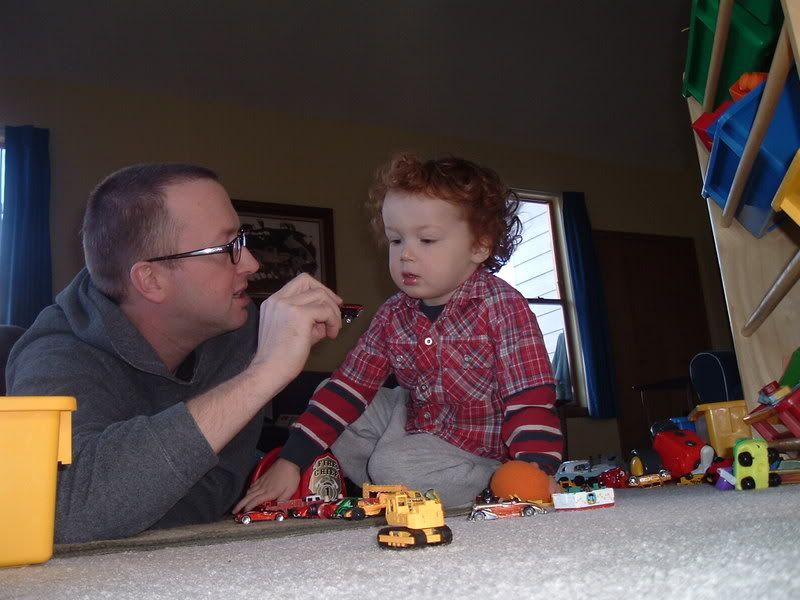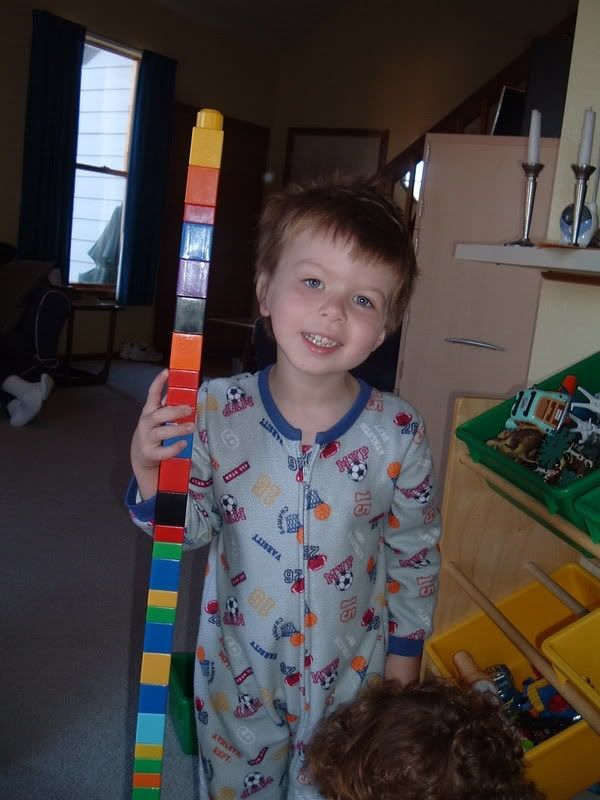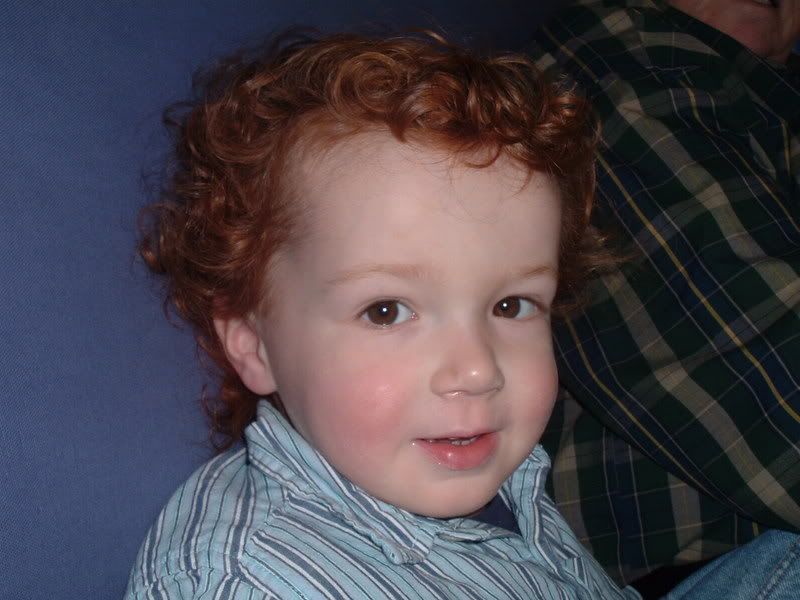 Our little goofballs: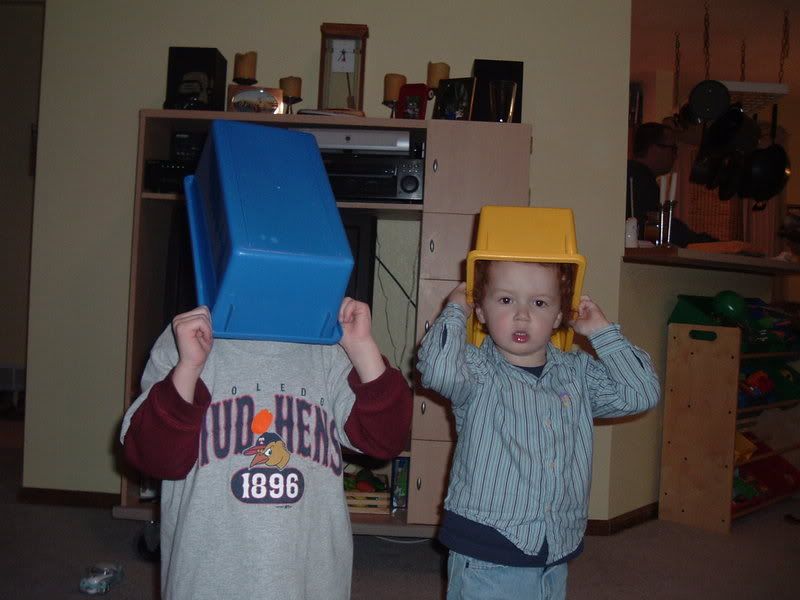 And you gotta love snack time in Colorado: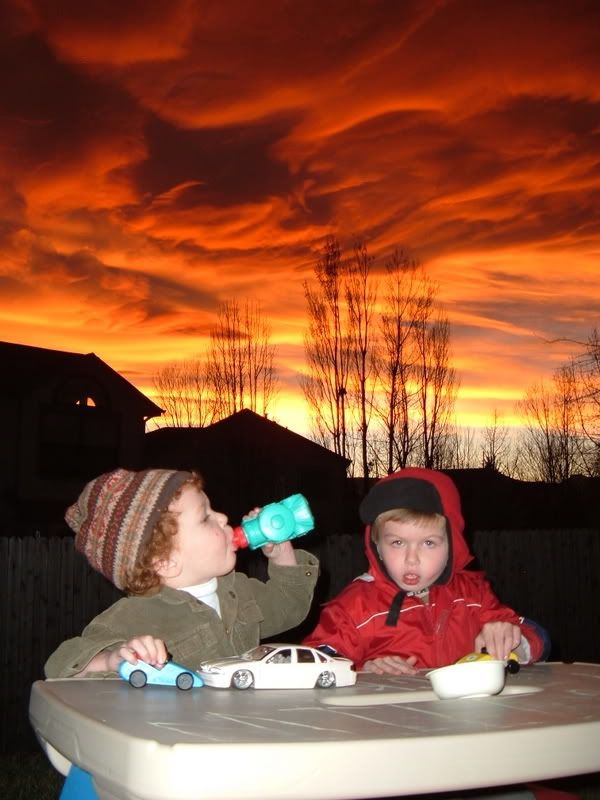 So general updates on the boys: Miles is THIS close to reading. It's so cool to watch the process evolve. Jack is getting so big and has become quite the mommy's boy, which I admit makes me very happy. I used to be a little jealous of our daddy's boy, and I haven't gotten tired of the clinginess yet. Just before I started writing this, I heard him whining and looked over and found this. No idea why he was whining: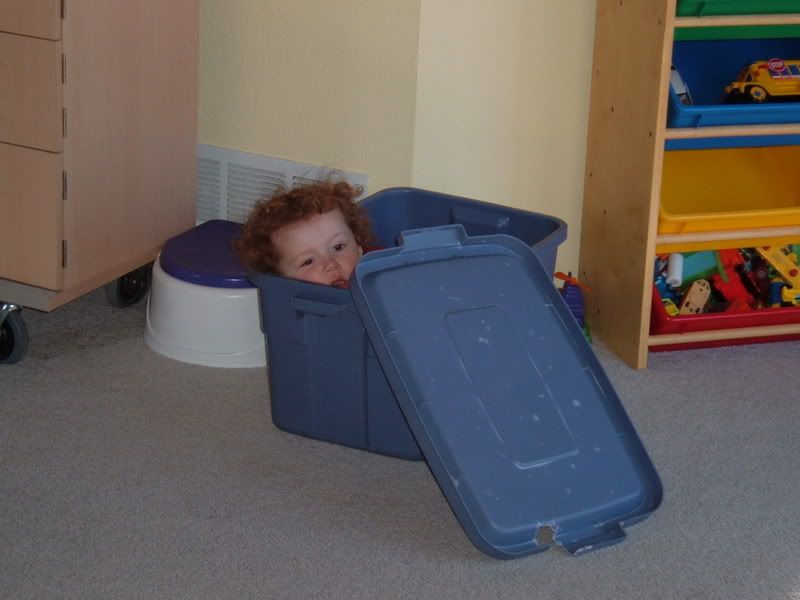 They still fight like crazy, but also play together very nicely at times. Right now, they're playing "Doggie, doggie, where's your bone?" The stuff Miles picks up at school is so cute. And he's becoming quite the artist too. Here's a picture he drew of him and Jack trick or treating:
Hope your Thanksgivings were as good as ours!