Warning:
Some of the pics ahead are not for the really squeamish (although they're not that bad).
Today was the surgery and it went much more smoothly than the first. We had to be at the
surgical center
at 6:15 am, but there was a mix up in scheduling, so
Dr. Reinisch
didn't get things started until 8:00 am. It was a long wait! Here is one last pic of Miles' ear post stage 1 and pre stage 2 and then some pics of him in the waiting room: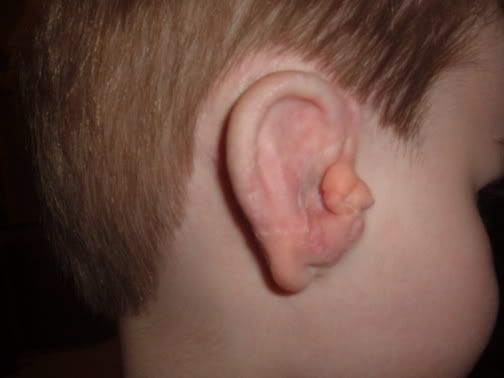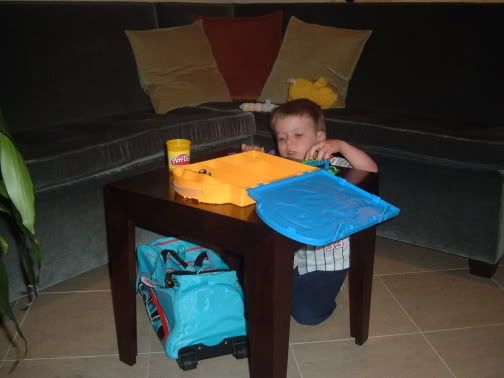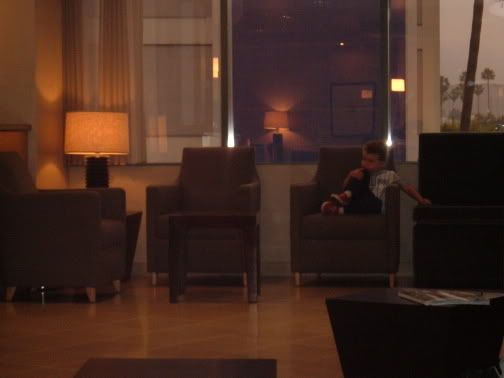 We finally got to preop and he got his versaid. Here he is as it takes effect:
Getting silly with the anaesthesiologist: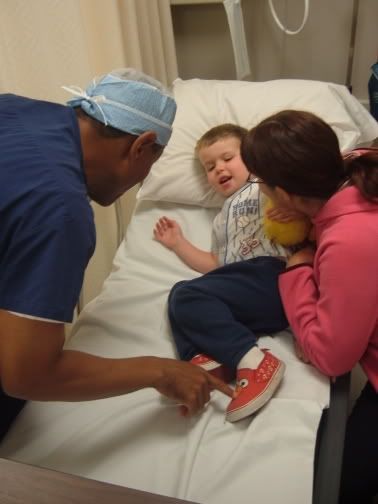 Feeling pretty good: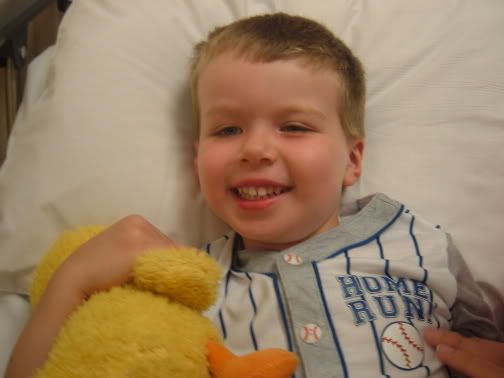 Wasted:
Down right out of it:
The surgery took about 2 hours and 45 minutes. Dr. R. told us he would remove the hair that was growing in his ear (from the skin graft). He also stitched up the area on the head where the incision was made the first time and where the hair was not growing back very well. I recently read on the
microtia yahoo board
that someone was concerned about hair not growing back after medpor. Well, Dr. R. will fix that! He also did some work on the back of the other ear, because he wasn't very happy with the scarring from the skin graft.
Here is Miles following the surgery, asleep and after he came to. Thankfully he did not freak out when he woke up, like last time. There are some pics of his "newly revised ear." Note that there is a sponge in the ear that should fall out on its own in 1-3 weeks. We got some great news too: Dr. R. will be travelling through Denver in one month, so we're going to get to have a post-op! It's nice to have the expert look at it in person to ensure that it is healing properly.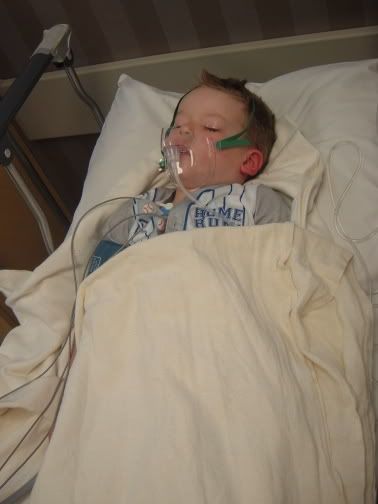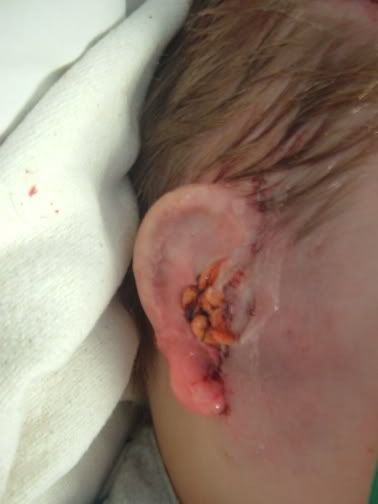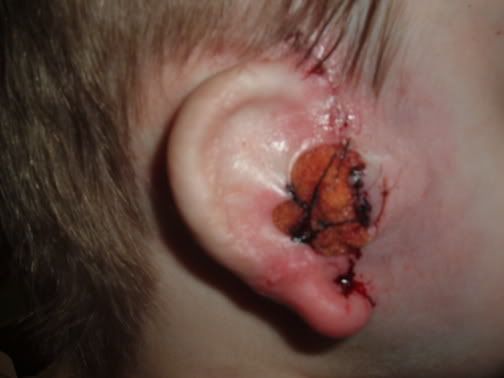 Back of other ear. It's been a bit drippy: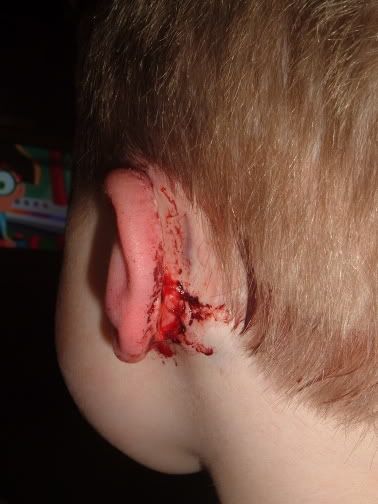 Incision where there was scar and hair "loss." Dr. R. says the stitching together should fix that: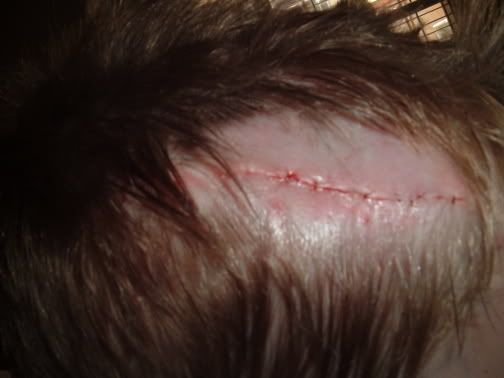 And Miles back at the
Magic Castle Hotel
:
Enjoying a popsicle (we're going to have to work on the pj stains):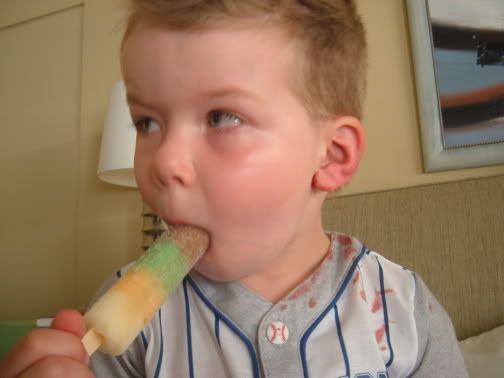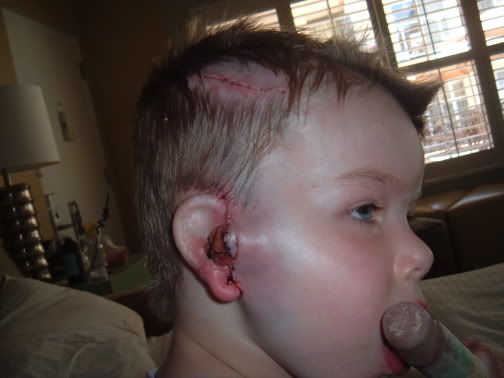 We have our post-op on Thursday morning at CHLA, then fly back that afternoon. Miles is allowed to wash his hair this weekend, after we cover the sponge with vaseline.
Currently he is laying on the fold out couch/bed in the living room and watching his favorite television shows. He just finished some cheese and crackers and seems relatively happy. We haven't even had to give him pain meds yet. So, so far so good!