Miles is doing well. We've been taking it easy. Here are his ears.
His "new" ear is pretty swollen and bruised: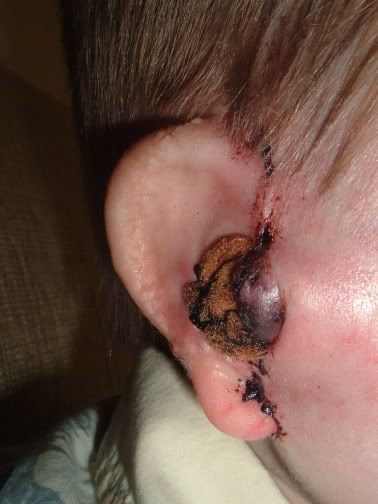 The back of his other ear is still pretty icky. We're slowly getting it cleaned up. It bled a fair amount yesterday, so we don't want to open up any of the scabs.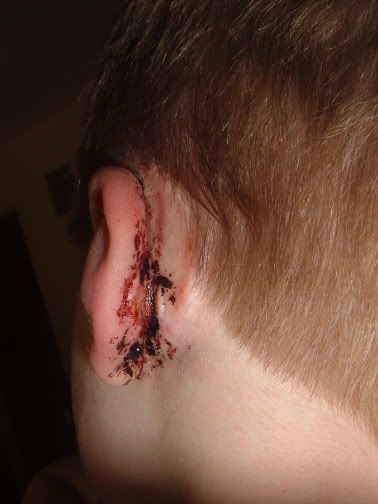 We had a very leisurely morning, then took a walk in the gardens below
Yamashiro
, the restaurant up the hill and also owned by our hotel. It has famous views of the city and beautiful Japanese gardens and walk ways.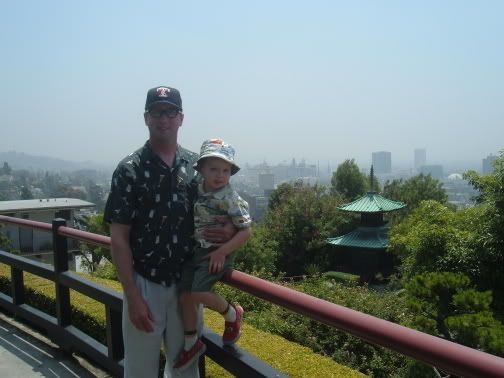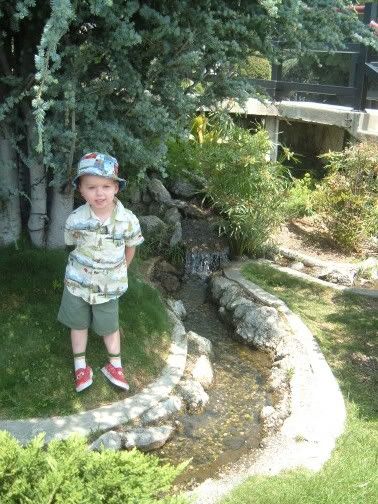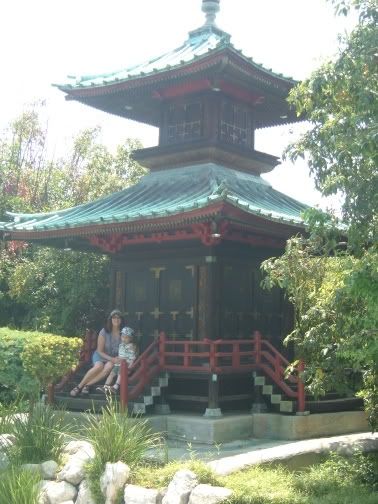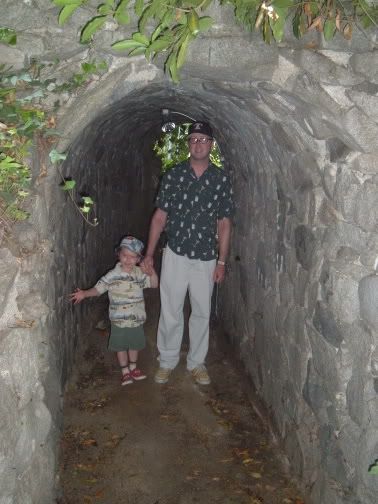 This afternoon we went to
El Capitan
theater and saw the movie "
Cars
," which was really cute. The theater is owned by Disney and absolutely gorgeous. They really do it up. It starts with an old time movie theater organist, where the organ and player disappear into the stage when done. Then there is a live pre-show, where they have a pit crew and have kids come up and try doing the pit stuff. Miles enjoyed the movie for the most part, but he still has a hard time sitting through an entire movie.
He still has not needed any pain medications and the ear doesn't bother him much--we just occasionally have to remind him not to touch it. The only real problem we've had is when we returned from the movie and he saw some people in the pool and really wanted to go swimming. We told him that Dr. R. said he can't get his ear wet for a while, and he started crying and said that he "doesn't want his new ear anymore," which just broke my heart. It's hard for 4 year olds to understand when they can't do something they want, like swim.
We are missing Jack desperately, but it doesn't sound like he's missing us much! I think he's having a blast with Grandma and Grandpa. I heard they were going to a farm today. Here are some pics my mom has sent me.