Here are some pictures of Miles' ear after the post-op with Dr. Reinisch. Dr. R. cleaned up the ears a bit, which made them bleed again, blah. But I guess at least it's new blood rather than old, crusty blood.
These pictures were taken at LAX after the appointment--we were finally on our way home! It was so great to finally get here.
The "new" ear with sponge still in place, thank goodness!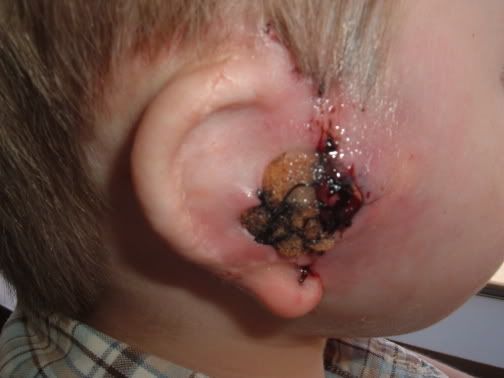 The back of the other ear, where Dr. R. was trying to clean up the scarring from the skin graft from the first operation: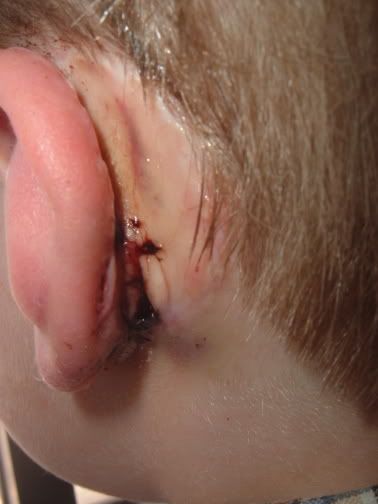 Breaking news on the missing back pack: thank goodness for library books! Apparently a kid from Colorado Springs took it accidentally and they didn't notice until they got to their destination. The tracked us down through the library books that were in there and will hopefully will be sending it soon. So it looks like Jack will be getting a new backpack (the replacement one we got in Anaheim) and some of the other doubled up stuff. We're just glad to have the irreplaceable stuff back.