For those of you who watch this blog for updates and progress on Miles' ear. Here is a close up from a few days ago (about 63 days post op or so):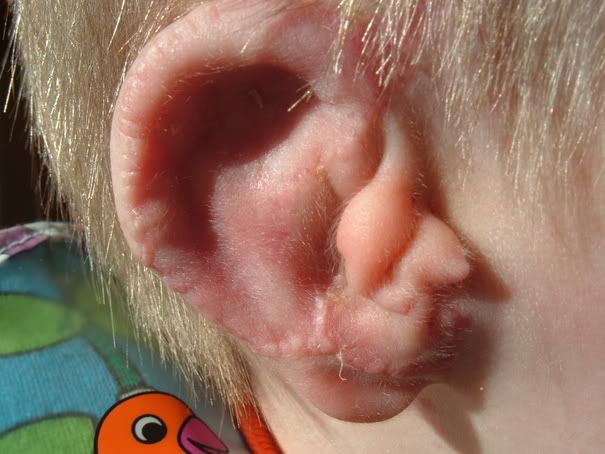 Pretty fabulous if you ask me! I just sent the pic to Dr. R. and am also asking him if Miles can sign up for gymnastics at his preschool.
Here are some Christmas pics for friends and family. Here are "the boys" at the Botanic Gardens "Blossoms of Light" from a few nights ago. I've been off this week, so we checked that out one night. We strolled the gardens and then went inside and watched a bell concert, which Miles loved! He was absolutely enthralled. It was so cute: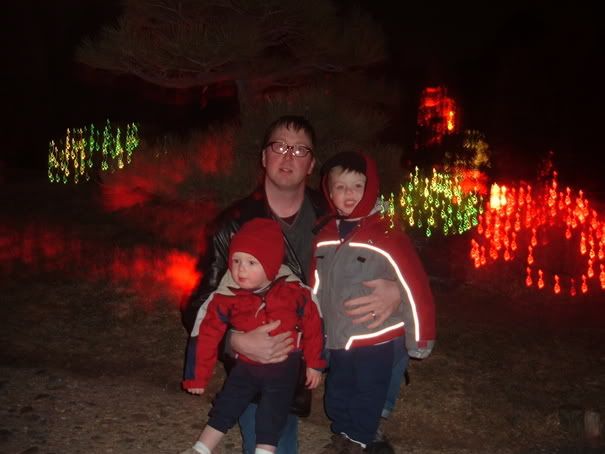 For Christmas we went to my parents house. My sister, brother in law, and baby Caelan were there too. Also my grandmother. It was a lovely Christmas.
Christmas breakfast at the boys' special table: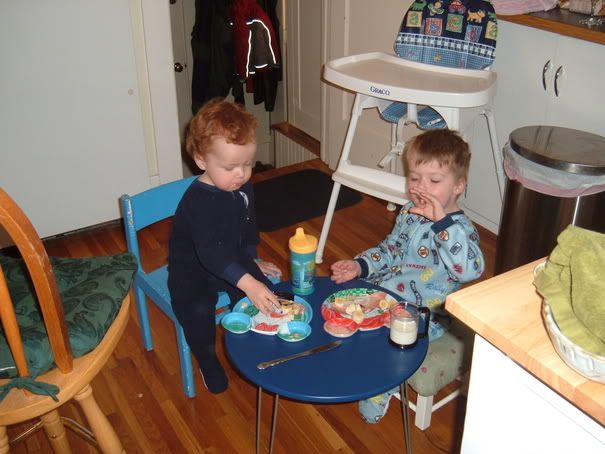 Looking at Grandma's Christmas village: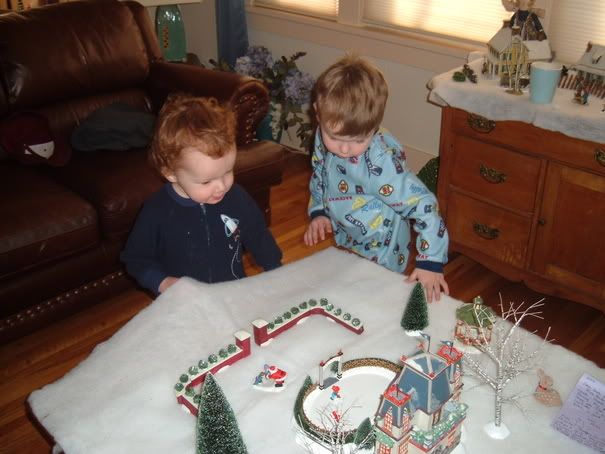 Opening presents (notice Miles using his Bob the Builder pliers to get into the paper):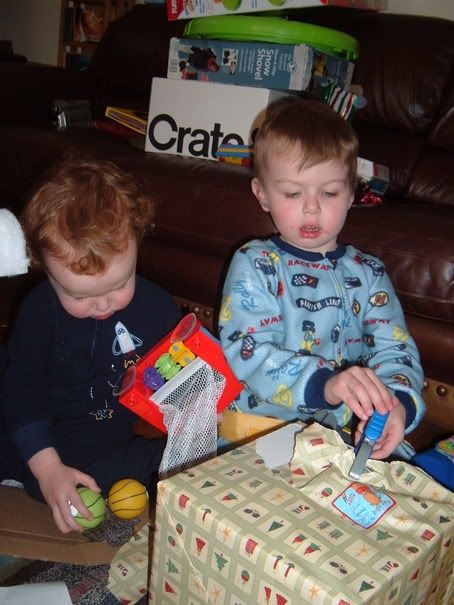 Jack tuckered out and doing one of his favorite activities: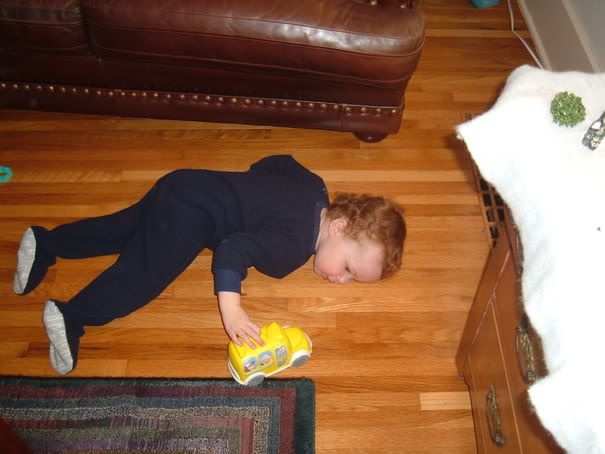 Happy New Year, everyone!