These pics are less blurry than the ones I took last night: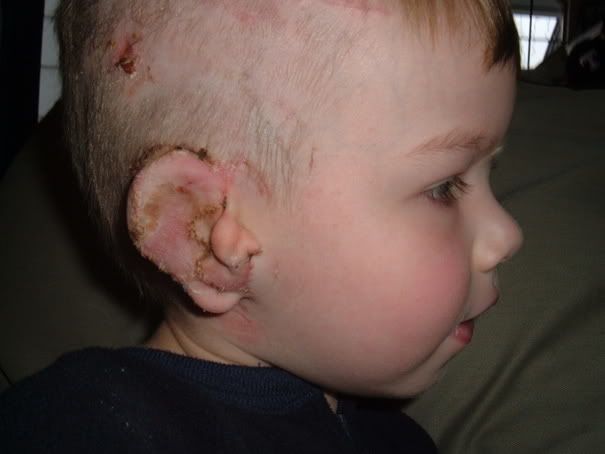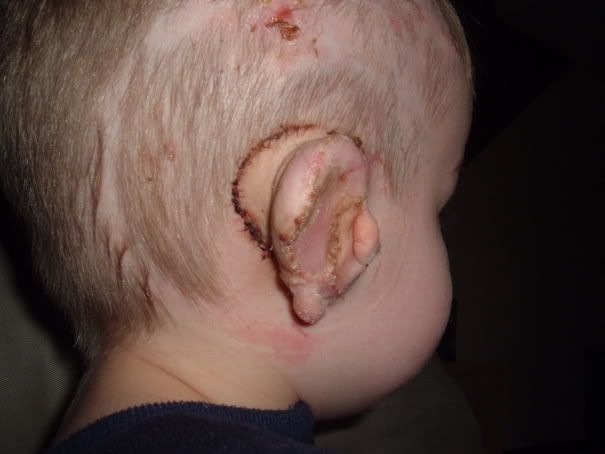 This is the back of the one that had the skin graft: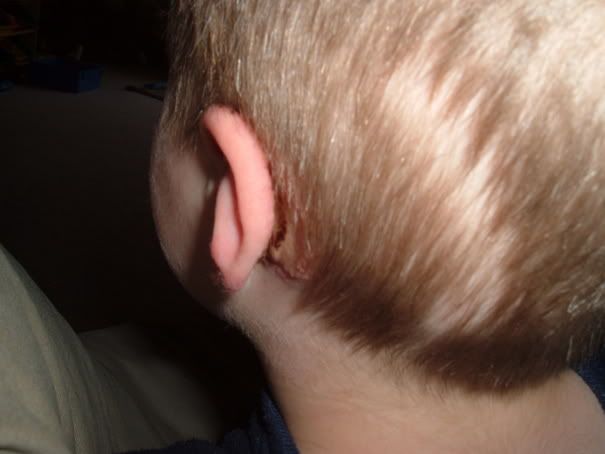 Today he is without a cup and net! He won't take the green floppy hat off though, and he won't look at the ear in the mirror. Hopefully he can get used to it soon, and be as excited about it as we are.