We may be called to the recovery room any minute, so I'm typing as fast as I can. We just discovered there was a wi-fi here and we could log on. Here are some pics:
Mile at the pre-op yesterday with Nurse Pam who was showing him a head with the netting and one of the cups he will have. She also gave Little Quack some netting (no cups since he has no ears).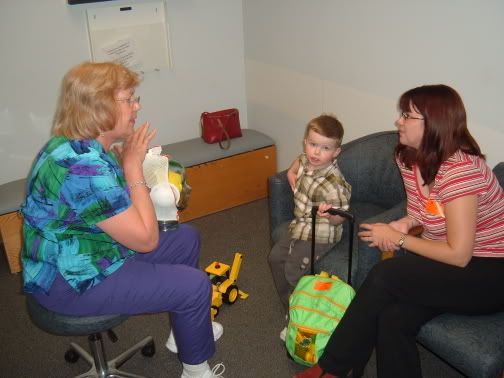 Here's Mr. Jarhead with the cup and netting: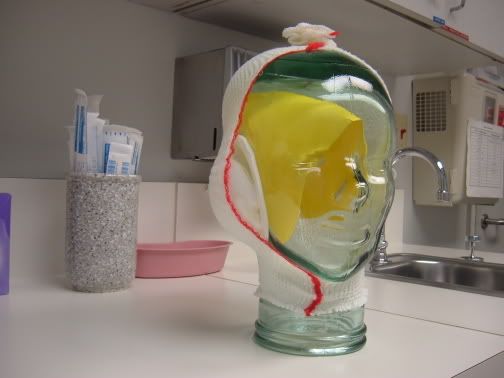 Miles talking to Dr. Reinisch: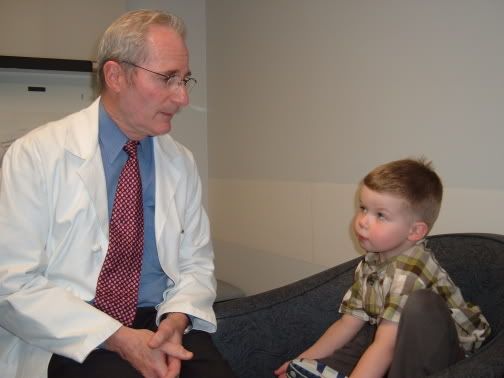 The last pic of Miles' little ear ever: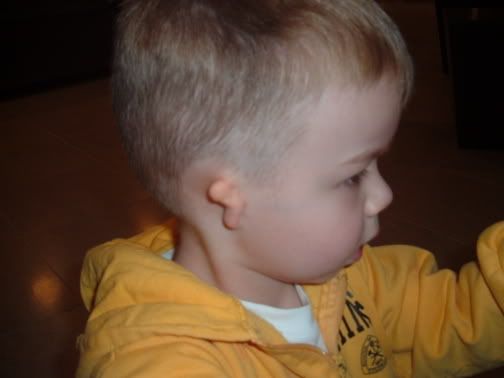 Miles waiting at the surgical specialty center this morning: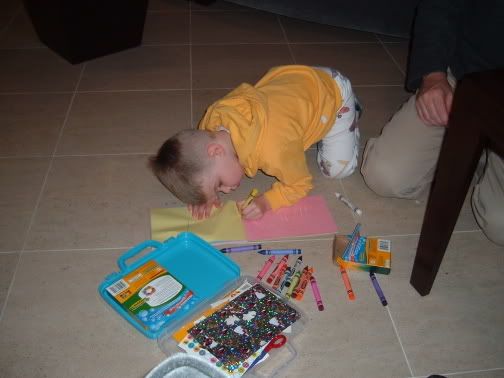 Miles took this pic of Little Quack: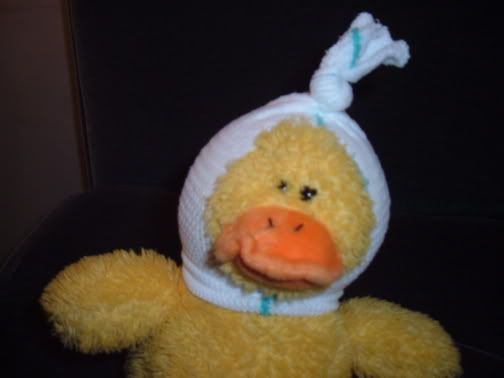 Here we are talking to the dr. that is assisting Dr. R today. Miles is already loopy from the Versaid: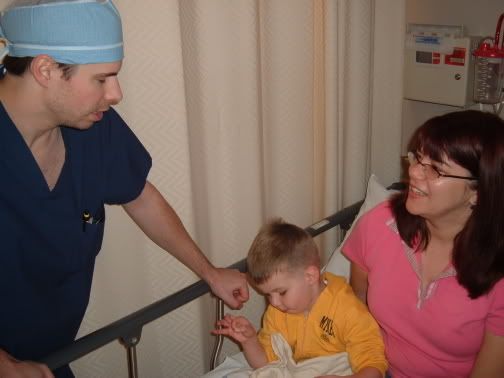 Miles totally wasted: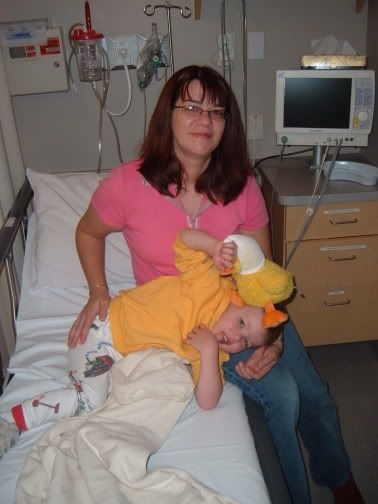 Okay, we called in after I posted that last picture (this was about 6 hours after that picture was taken), but I wanted to post a pic of him being wheeled into the OR. What an awful feeling for a parent.
He made it thru the operation okay. It was horrendously stressful, not sure I'll even be able to describe, but I will try later and post some post op pics. Right now I need to take care of my baby and rest. All in all, everything is well.
Thanks for your prayers. We love you!